Feel free to email us at unsung@unsung.us. Check us out on Facebook and Twitter @ unsungus!  We want to hear from you and love intelligent suggestions.  Click HERE to listen live! 
Welcome to unsung.  This page is dedicated to support our radio show about people that help in the background of our lives.  We focus on emergency services workers including fire, EMS, police, SAR, and others.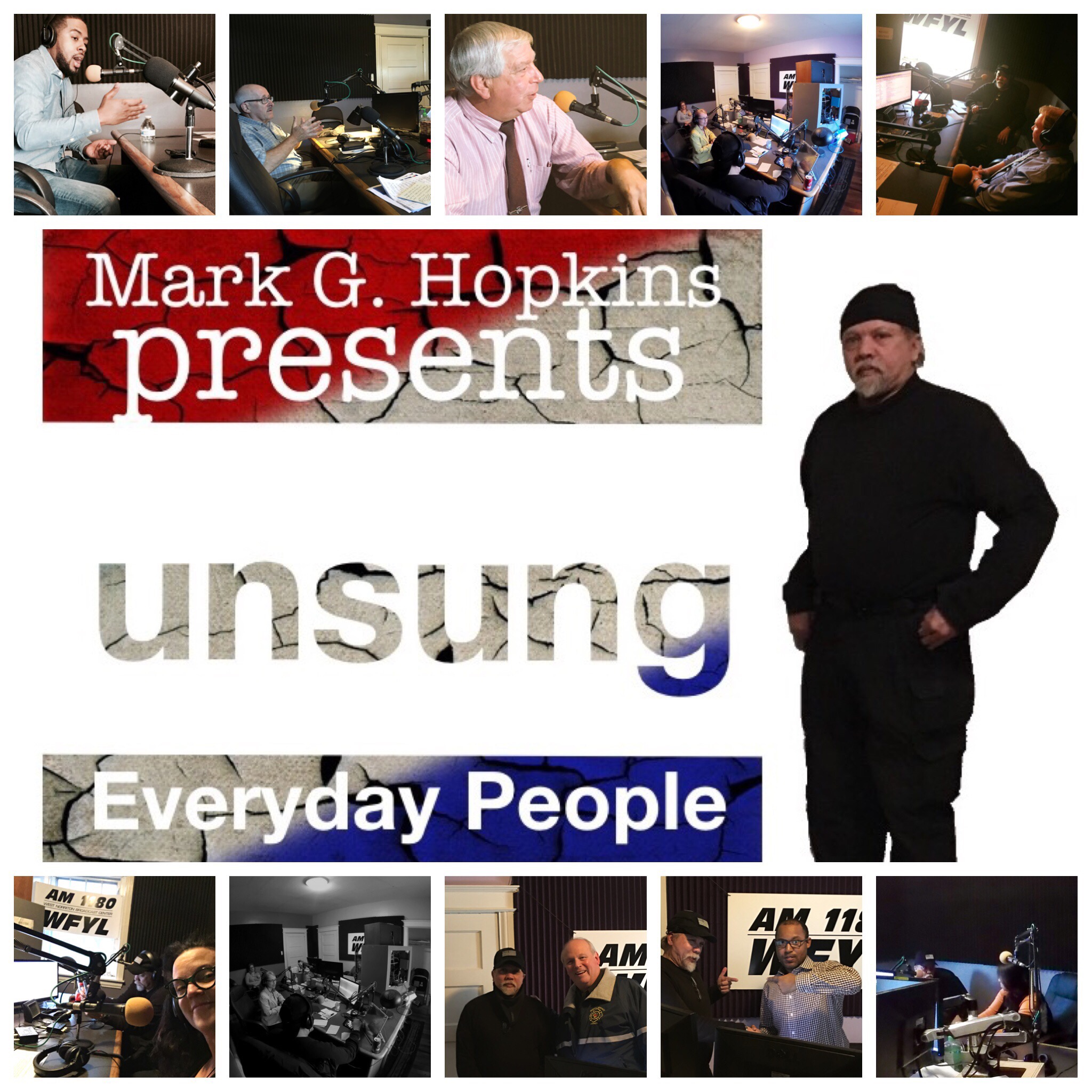 Check us out at Unsung Everyday People on Facebook or on Twitter!
Be sure to listen to us on WFYL on Saturdays @ 01:30P.  Shows will be available on SoundCloud, iTunes, and Tune-In.
Below  is our promo and the two episodes we did on Pet Chat.
First interview about Search & Rescue
Second interview about Search & Rescue

Episodes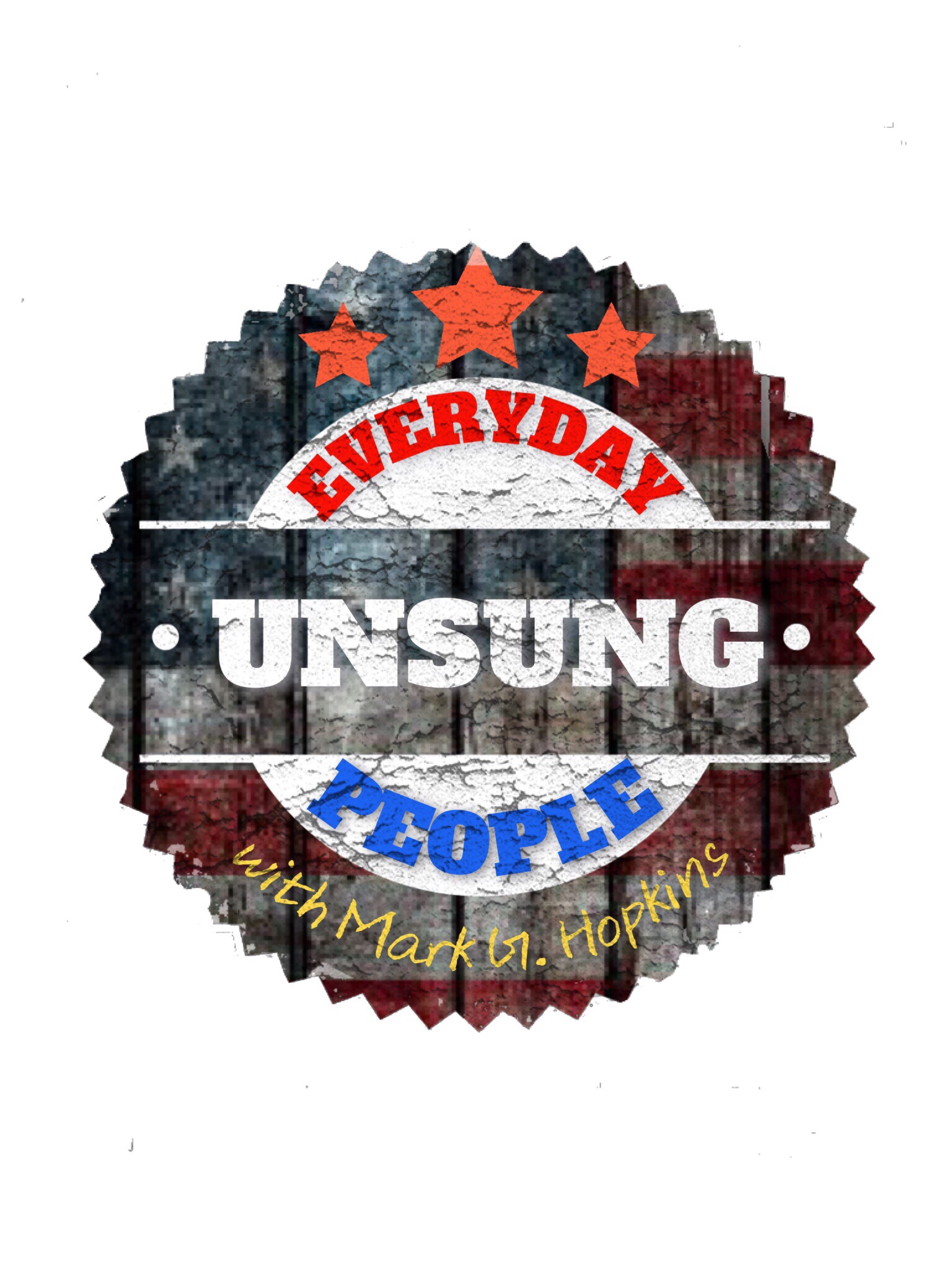 8/27/16 – How the show got started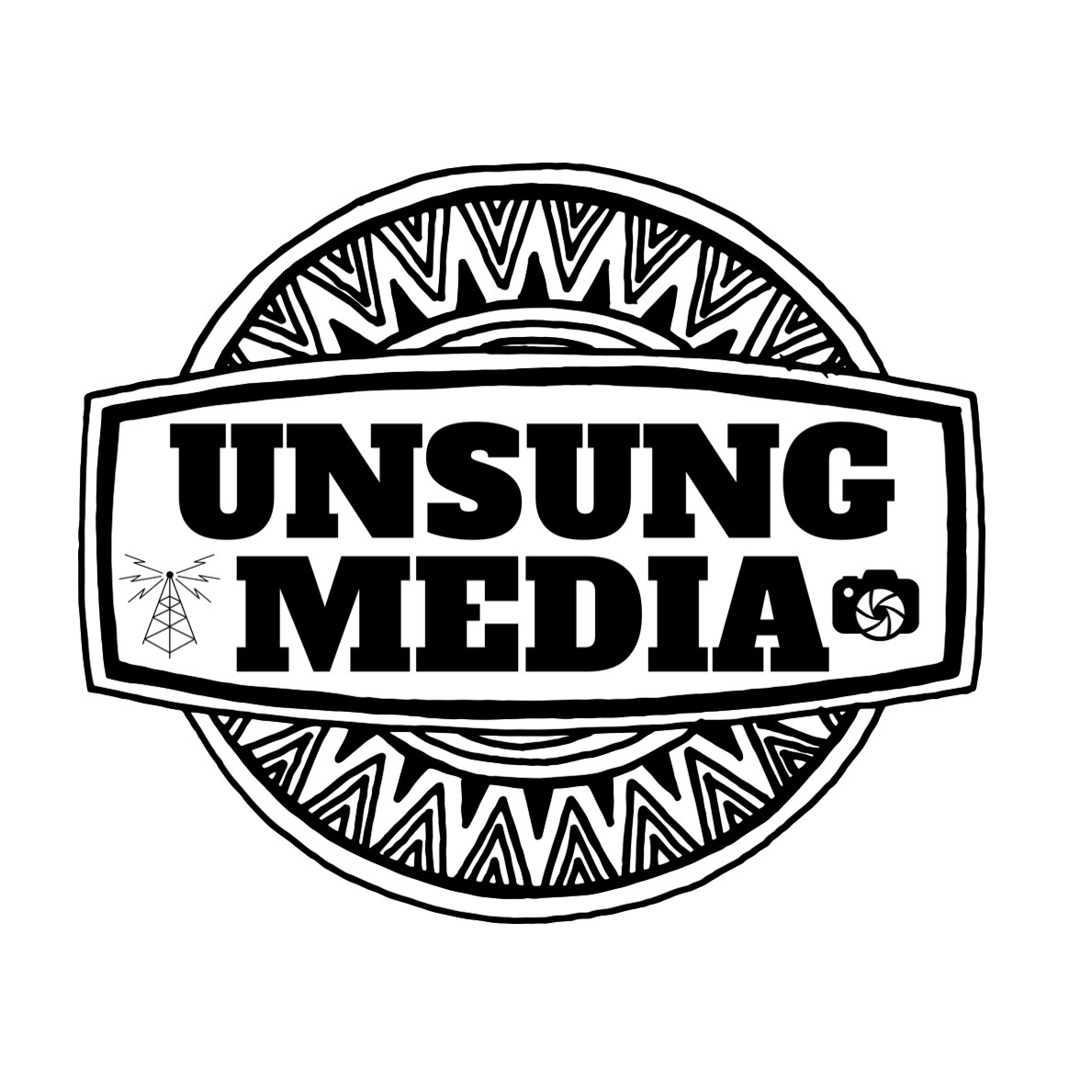 9/3/16 – Kim Kelly of NASAR, etc.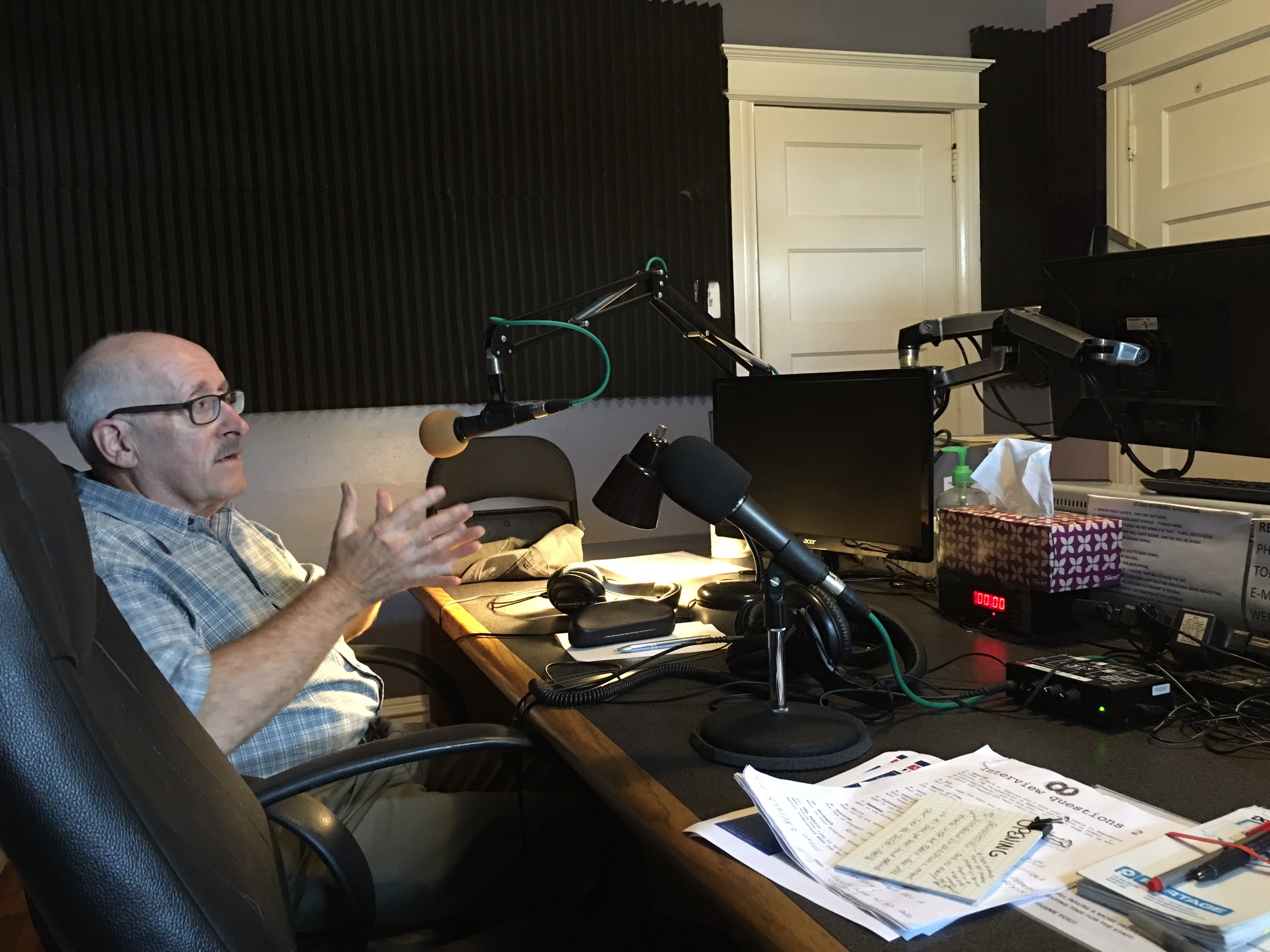 9/10/16 – Timothy Wallace of SARCNJ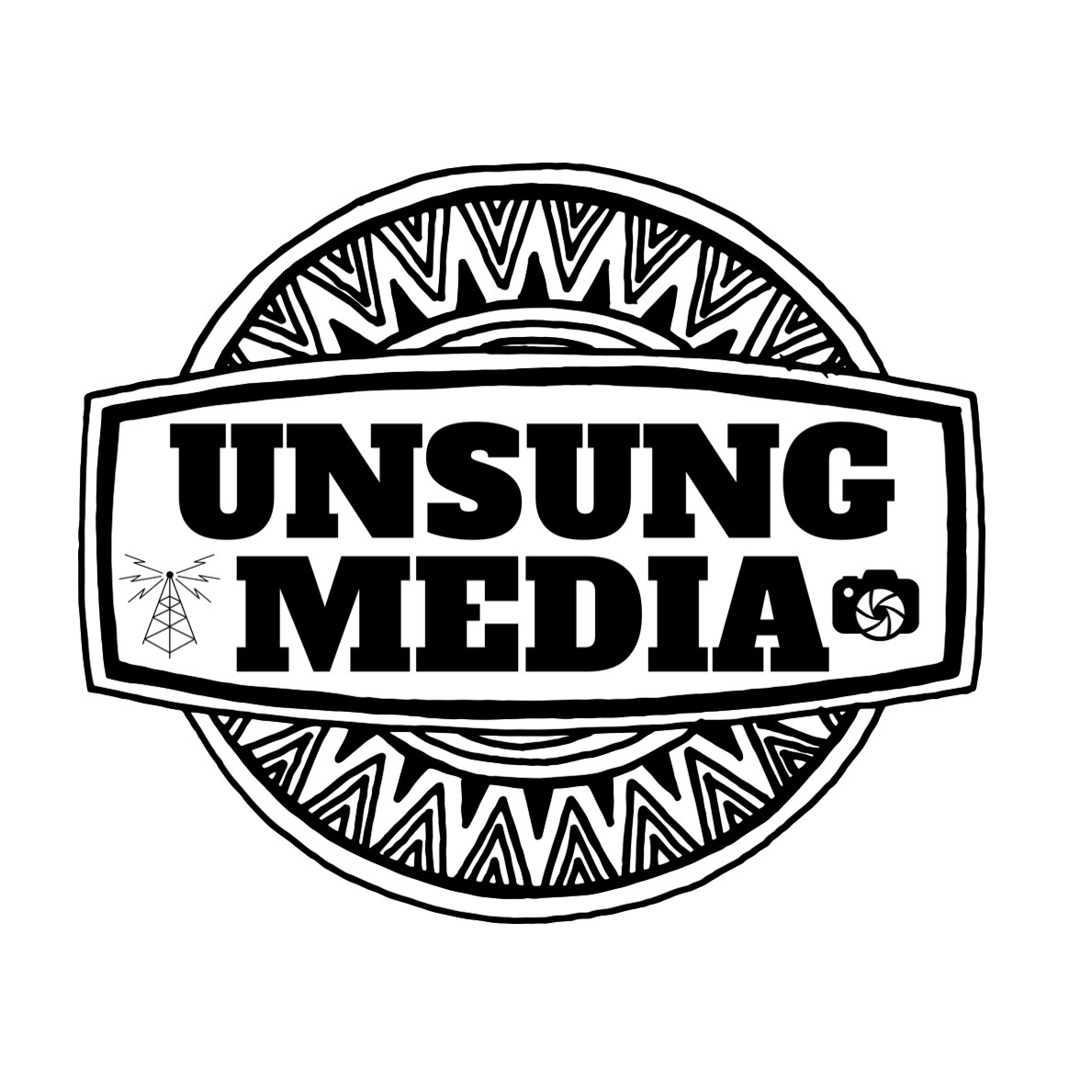 9/17/16 – Steve Cardell, formerly of DCNR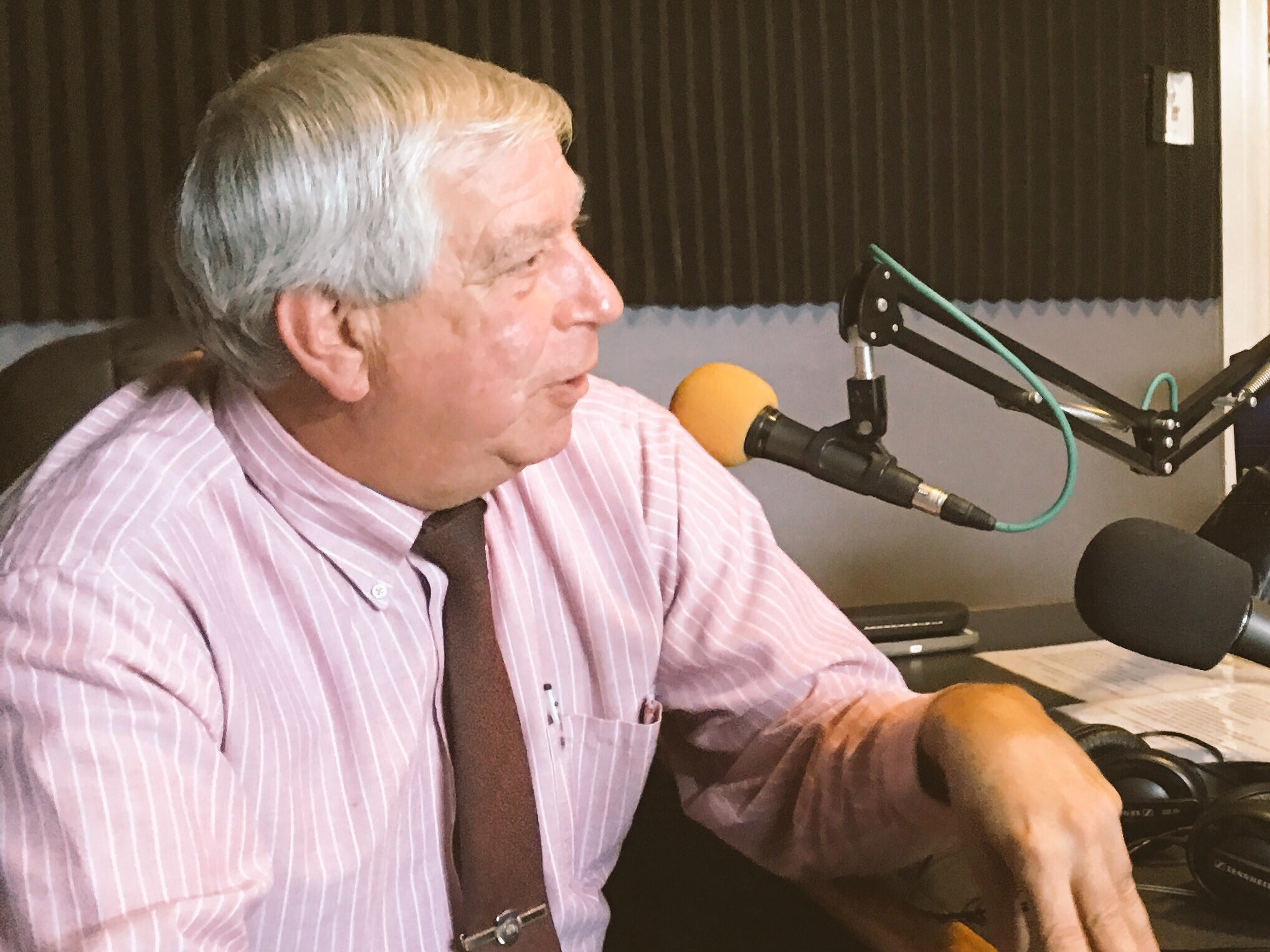 9/24/16 – Albert Divalentino, Jenkintown PD Chief
 10/1/16 – Steve Couchara, former SAR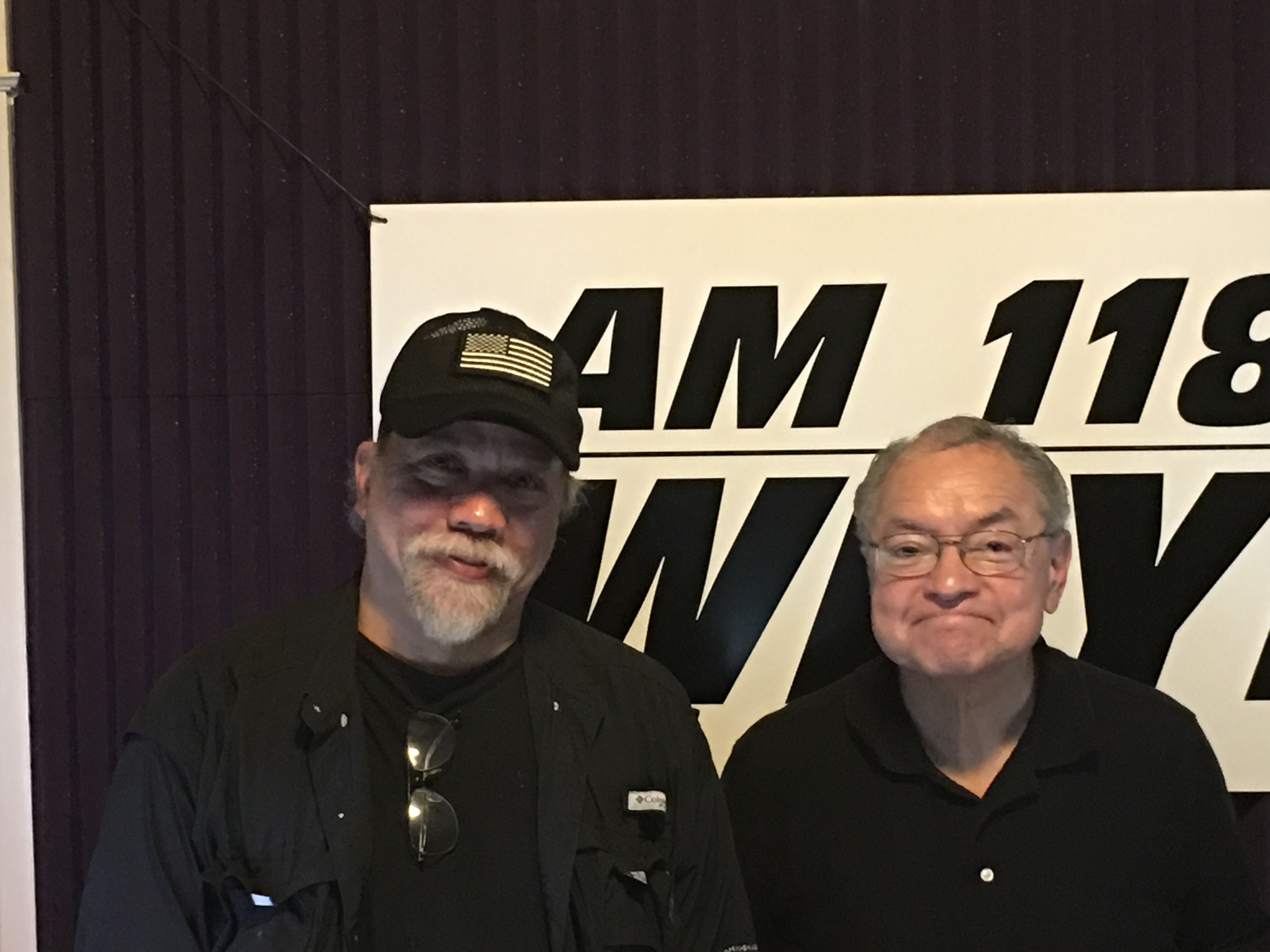 10/8/16 – James Villarreal, Educator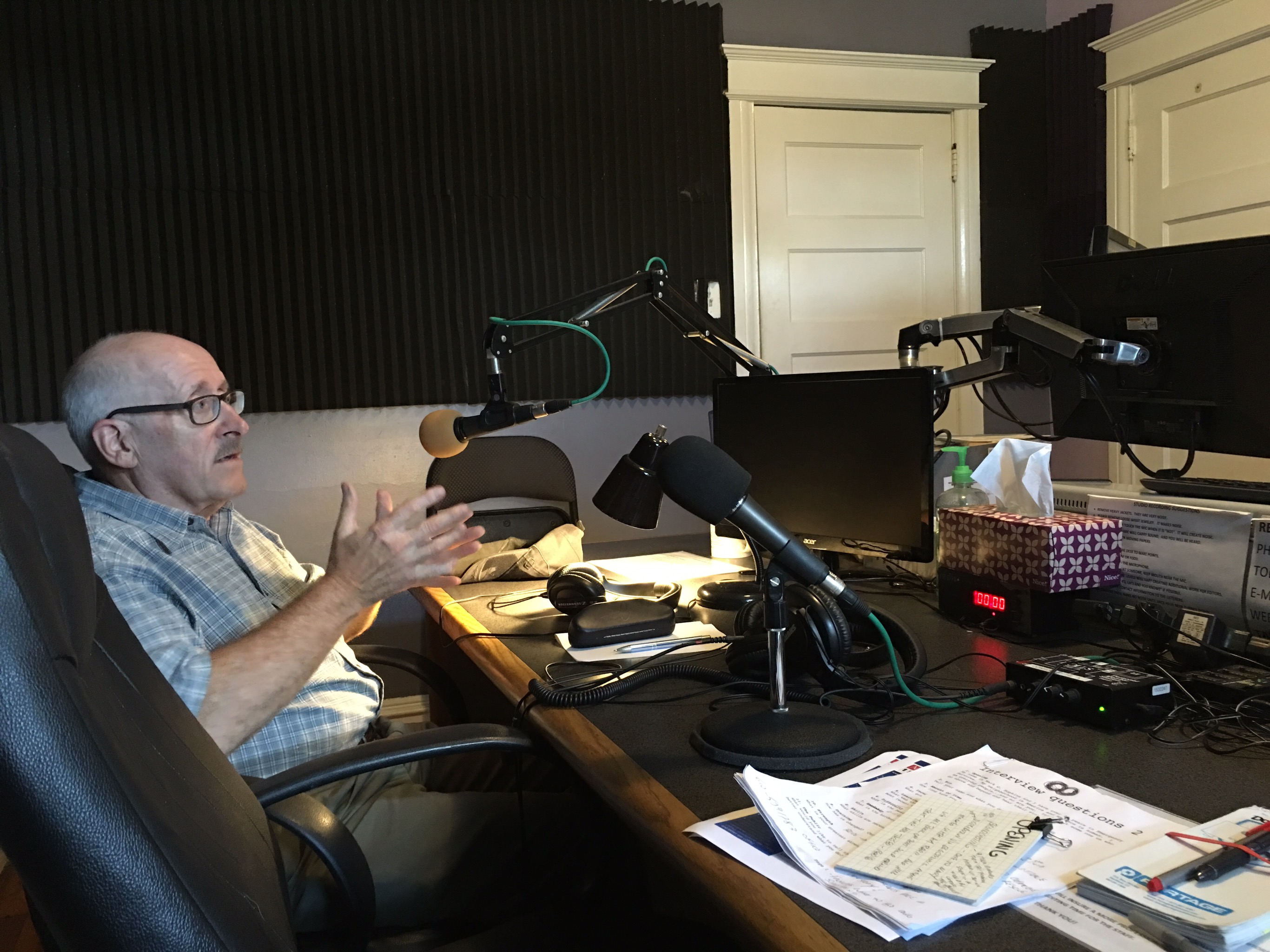 10/15/16 – Timothy Wallace, Asst. Chief of GPSAR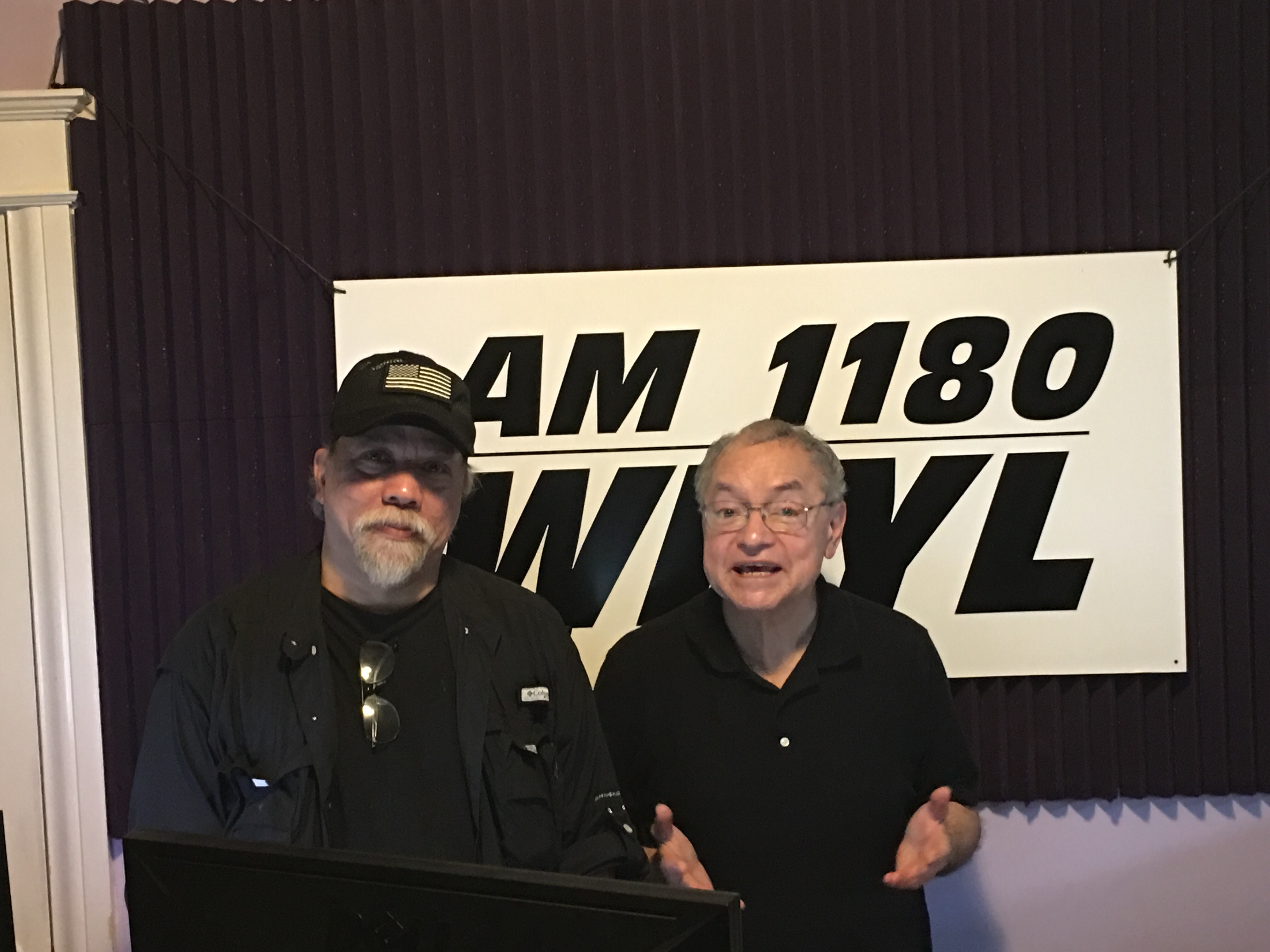 10/22/16 – James Villereal 2, Educator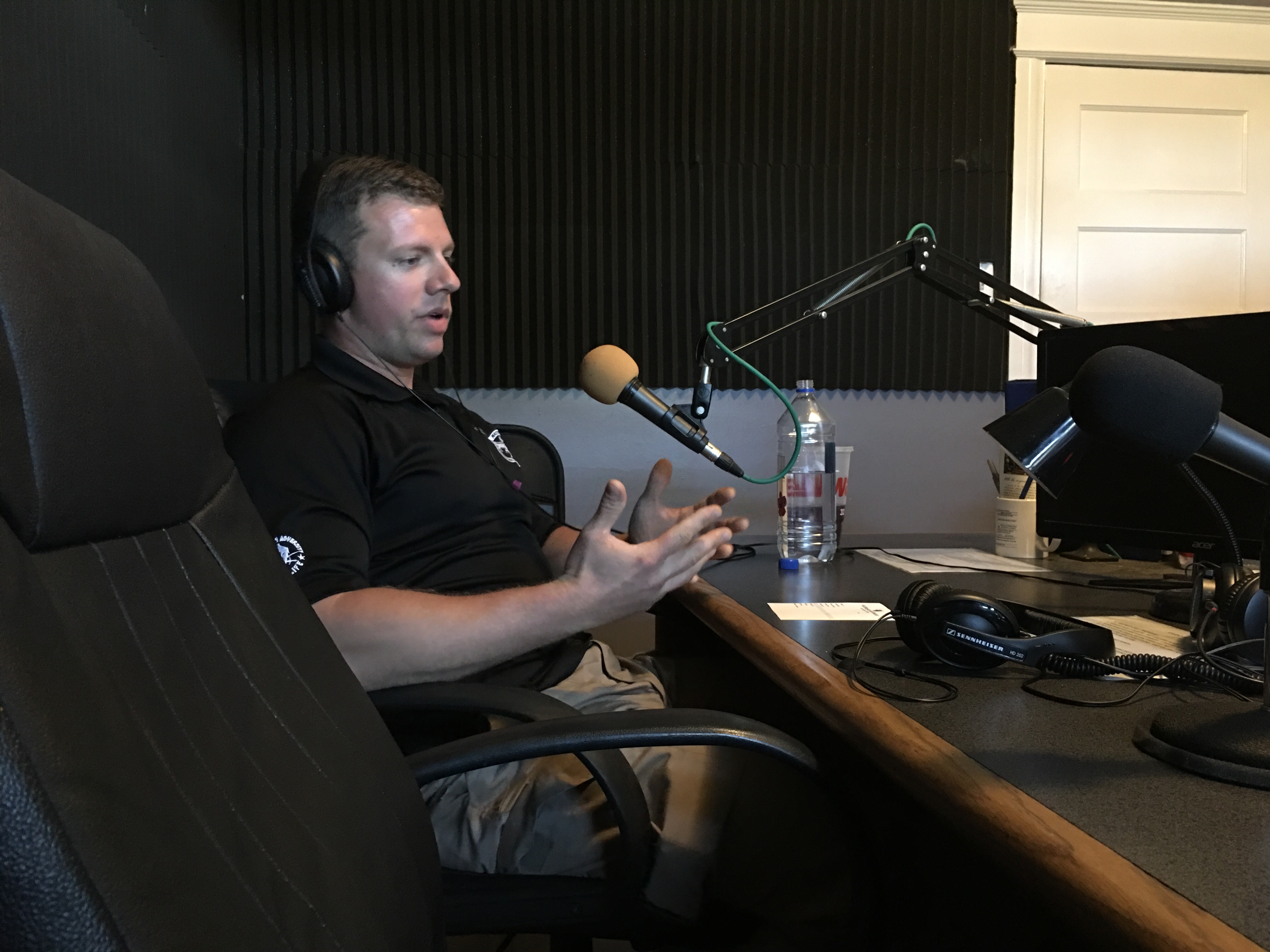 10/29/16 – Rich Hough, Police Officer / Medic
11/5/16 – Ken Hellendall, Cheltenham EMS and more
11/12/16 – Mark Hopkins, What happens when someone goes missing.
11/19/16 – Marc Leong, The voice that answers when you need help.
11/26/16 – Michelle Monzo, Dealing with stress of the people that help.
12/3/16 – Nancy Marcus Newman, Bridge  Chair speaks about the substance abuse.
12/10/16 – Michelle Monzo, About Michelle and MCES.
12/17/16 – Karl Bimuller, Retired newspaper editor.
12/24/16 – Michael Hendricks, Detective
12/31/16 –  Jack Whelan, District Attorney
1/7/17 – Jason Bui, Educator
1/14/17 – Michael Moonblatt, Fire Marshall
1/21/17 – Kim Kelly, international SAR expert.
1/28/17 – Topher Wurts, Autism expert
2/4/17 – Michelene McCloskey, Chester County animal response team
2/11/17 – Kelly Fernandez, sibling of missing man John Fernandez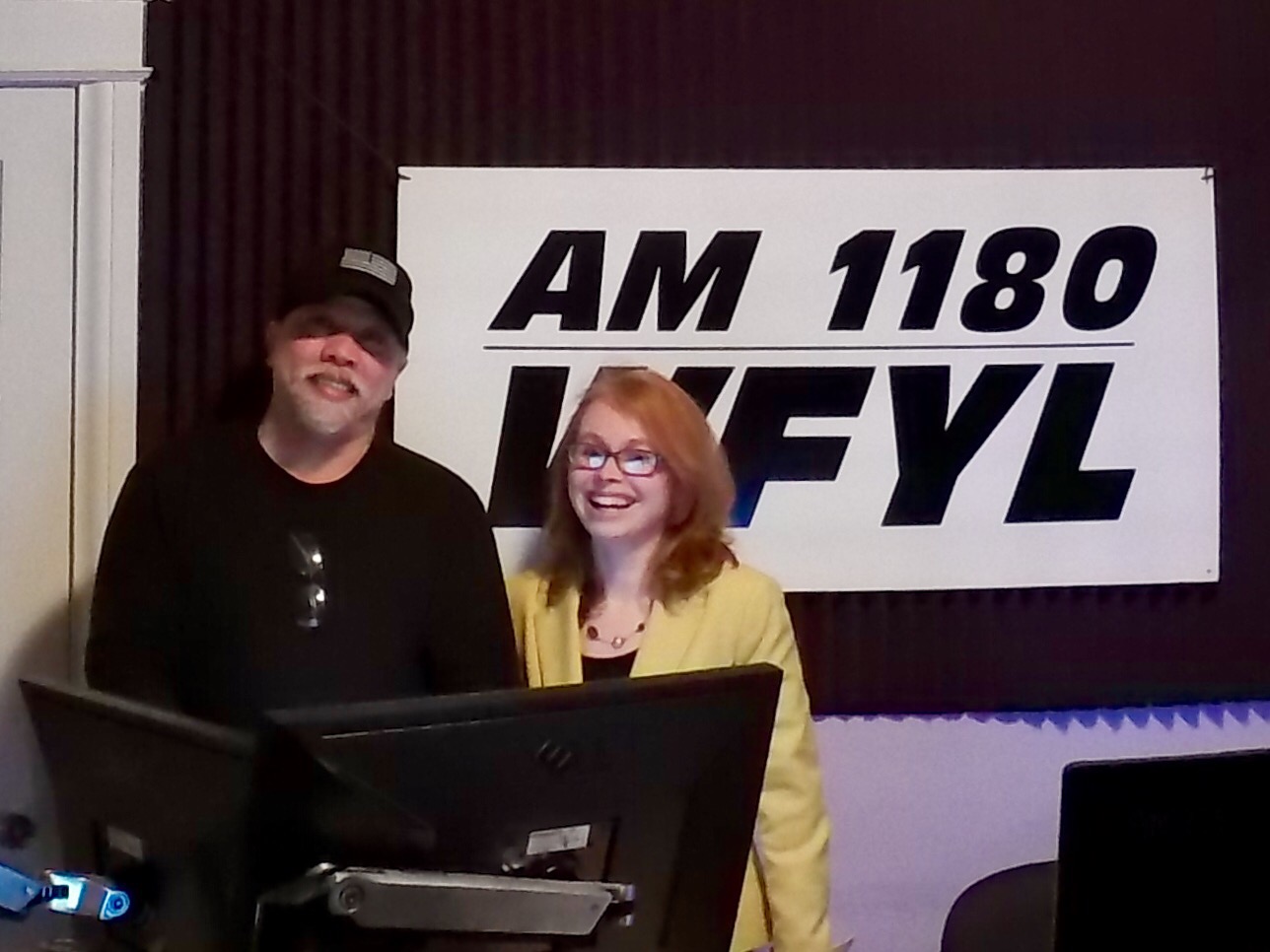 2/18/17 – Jeanne Sorg, Mayor of Ambler.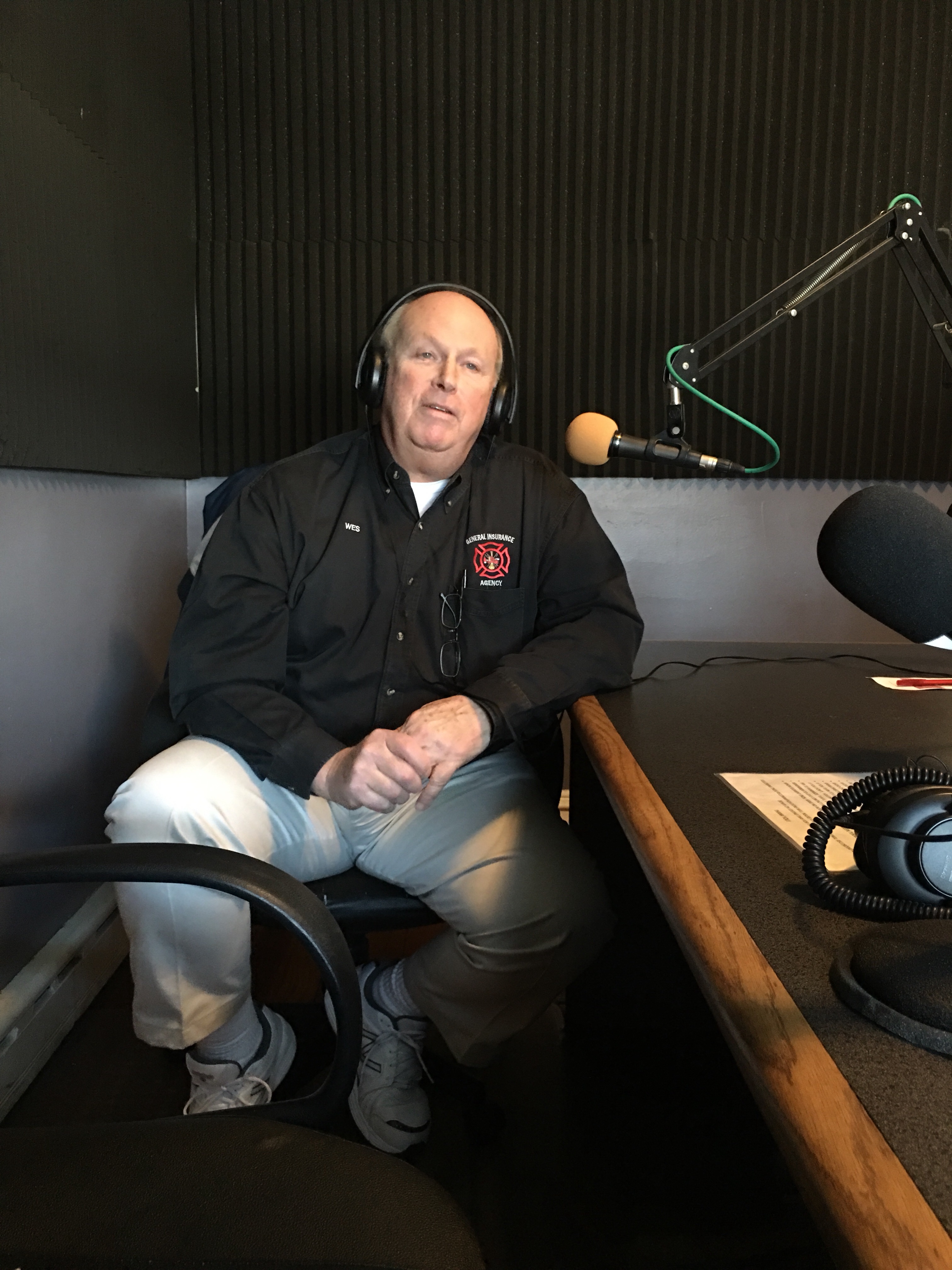 2/25/17 – Wes Fritz of General Insurance.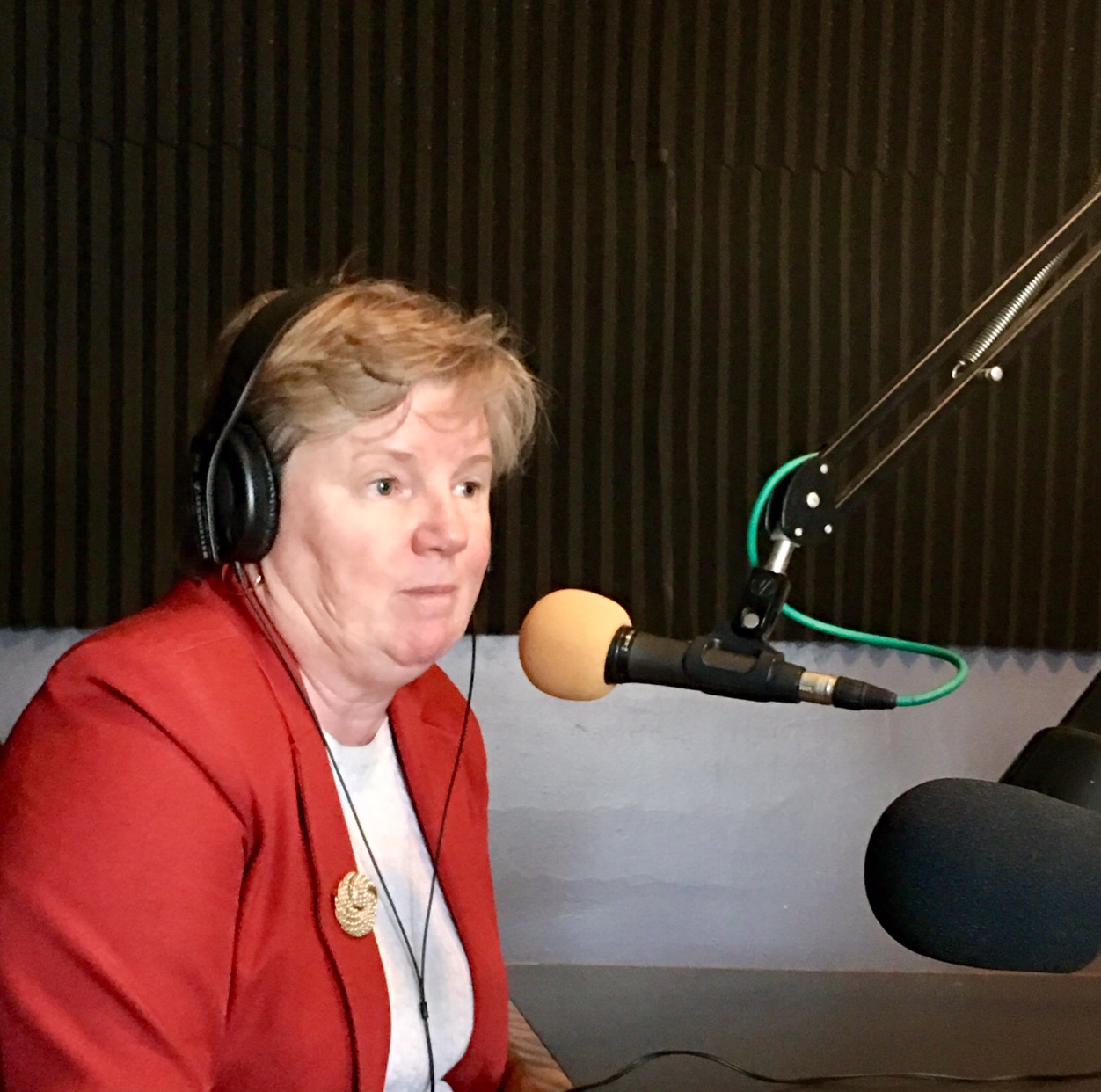 3/4/17 – Kate Harper, PA State Representative.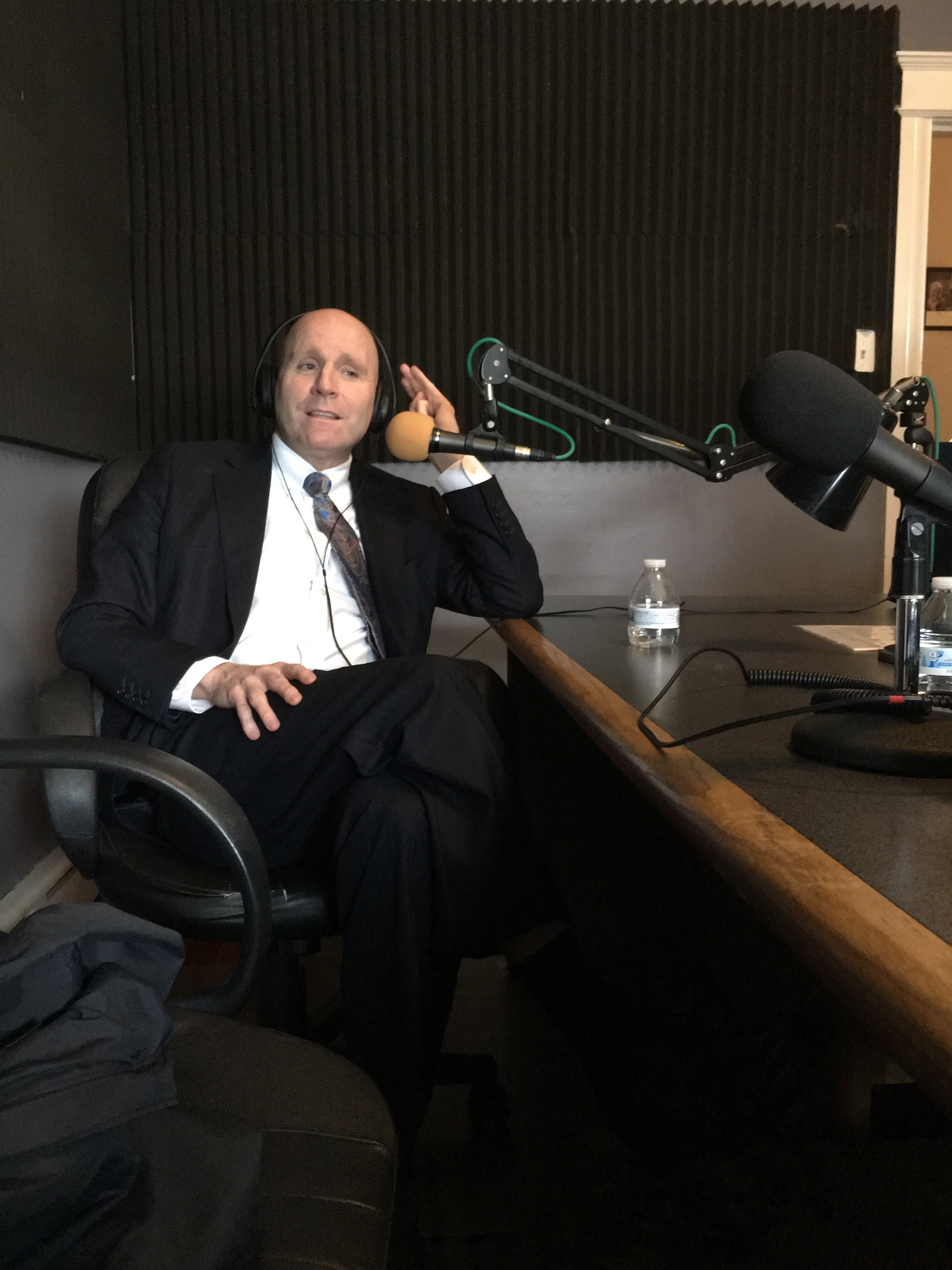 3/11/17 – DA Thomas Hogan, of Chester County PA.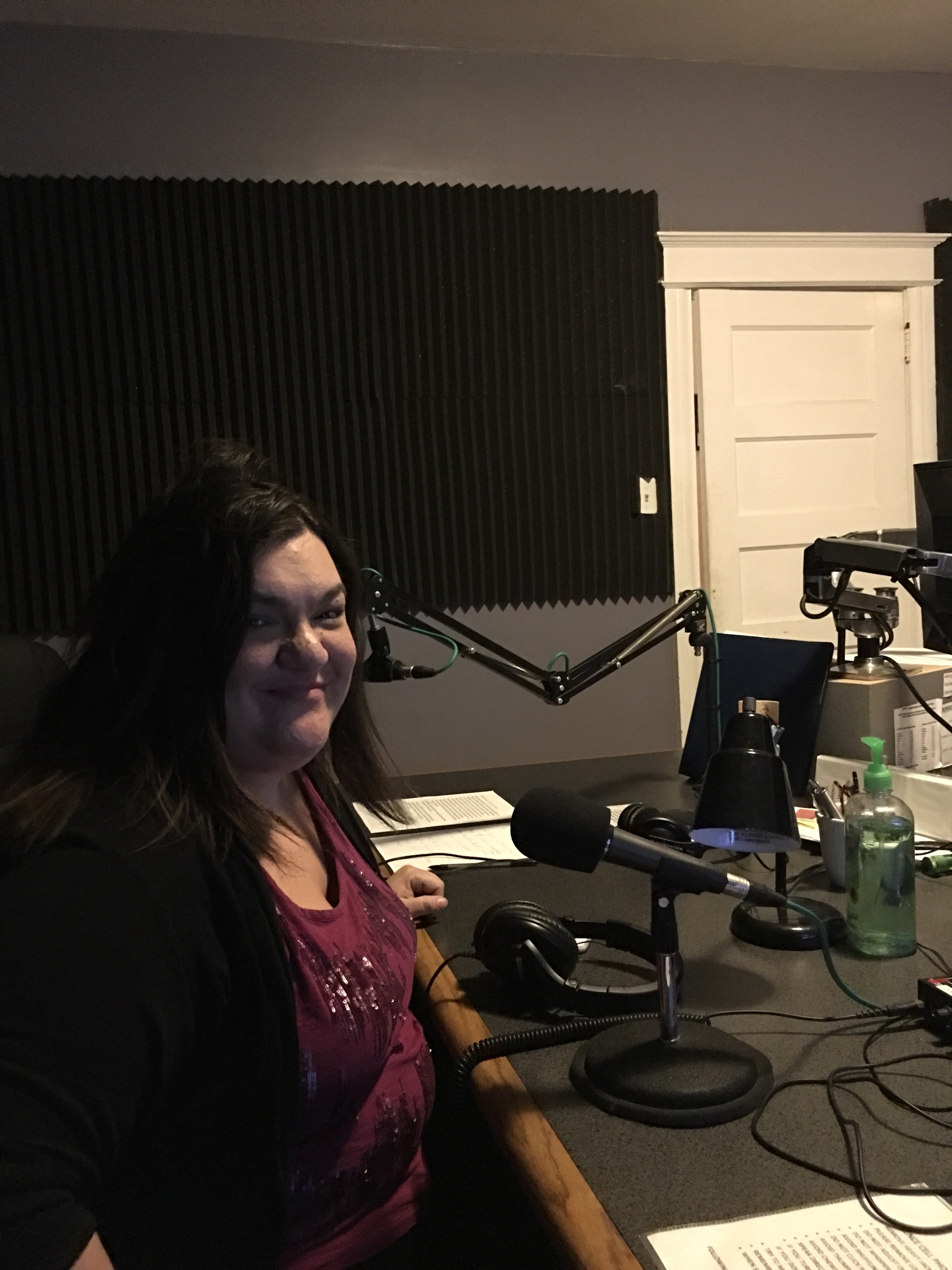 3/18/17 – Katie Kohler, Journalist and penguin enthusiast.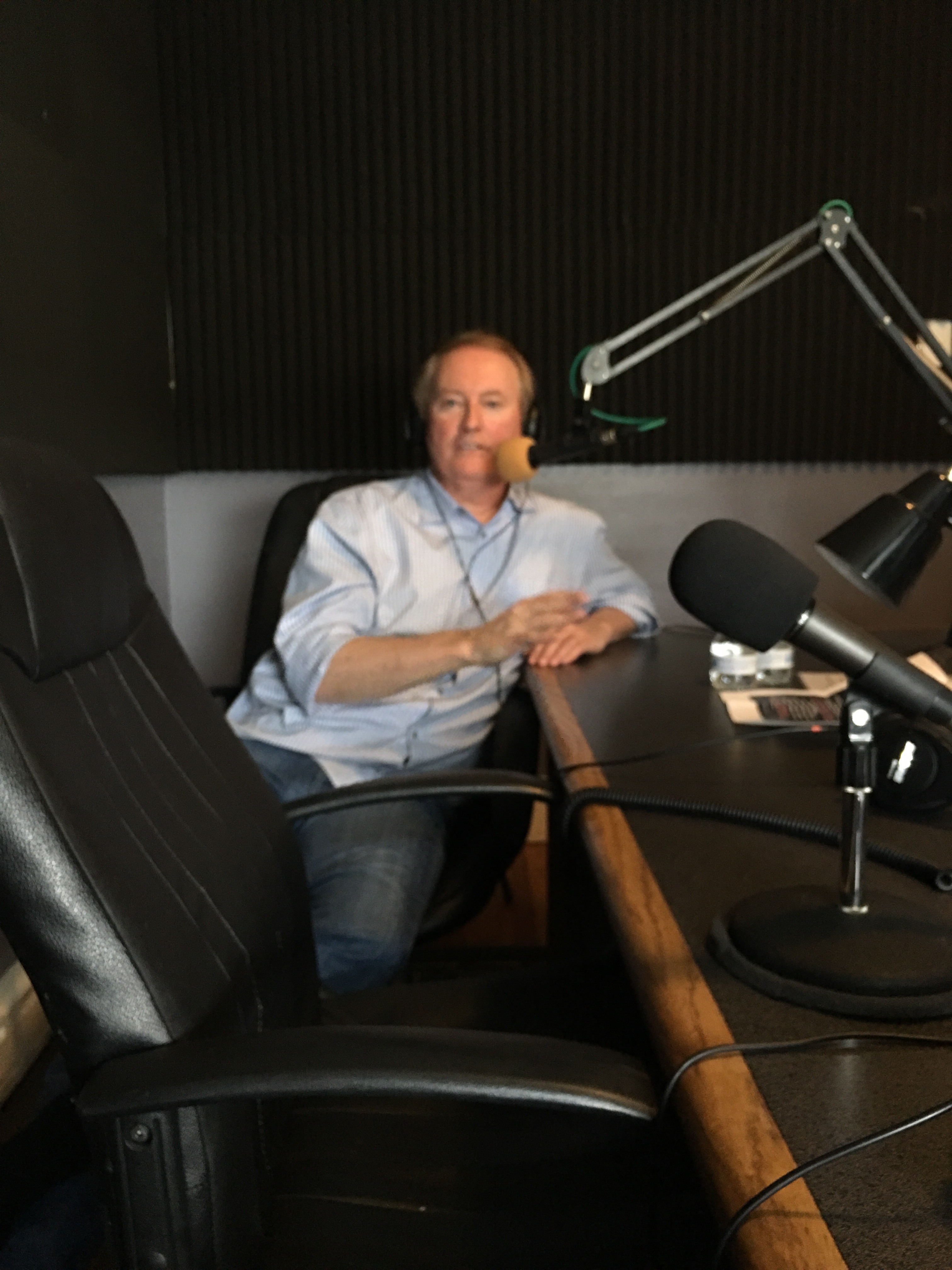 3/25/17 – Larry Mendte, Local television personality.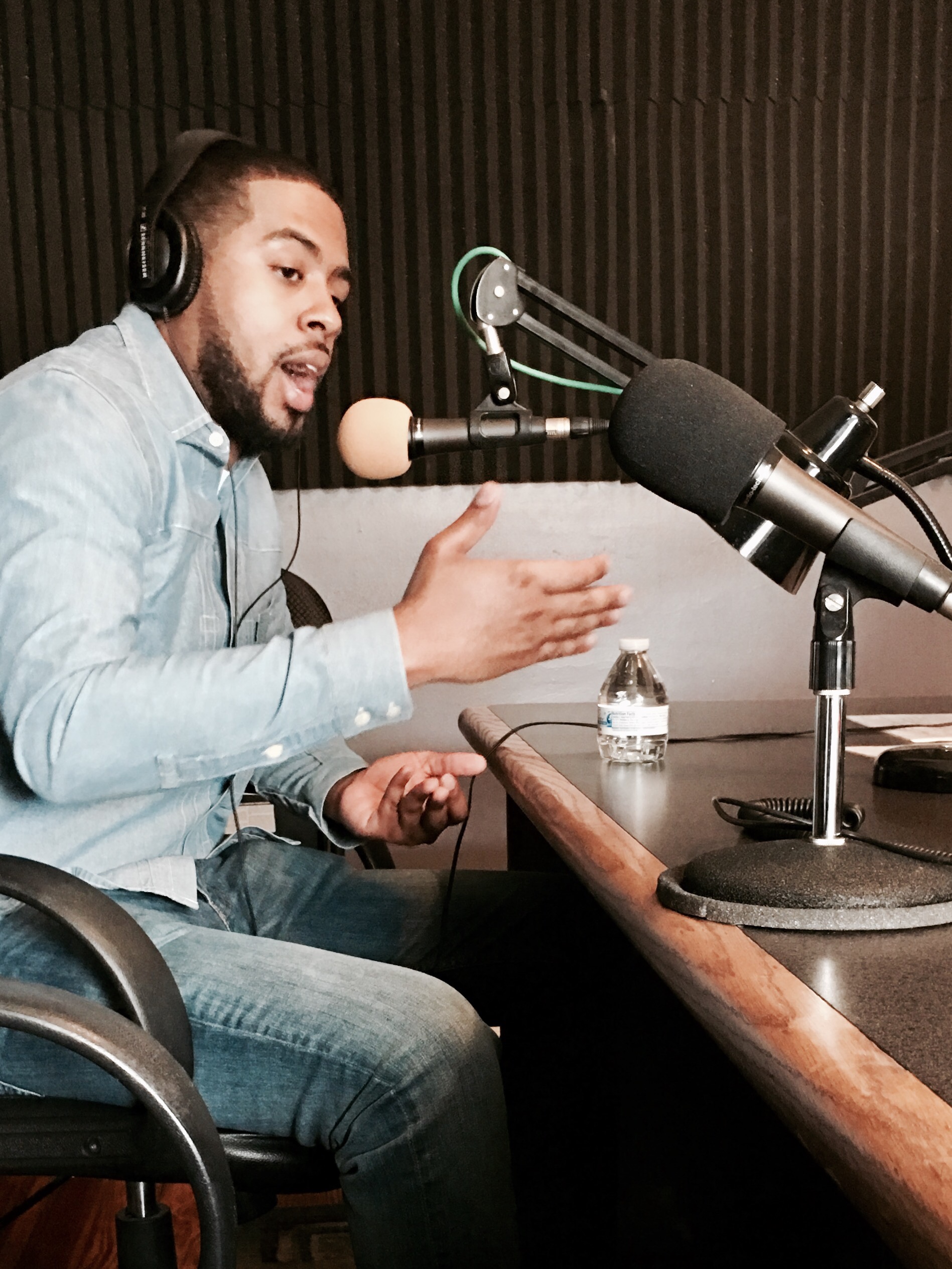 4/1/17 – David Chang, Digital content producer for local television.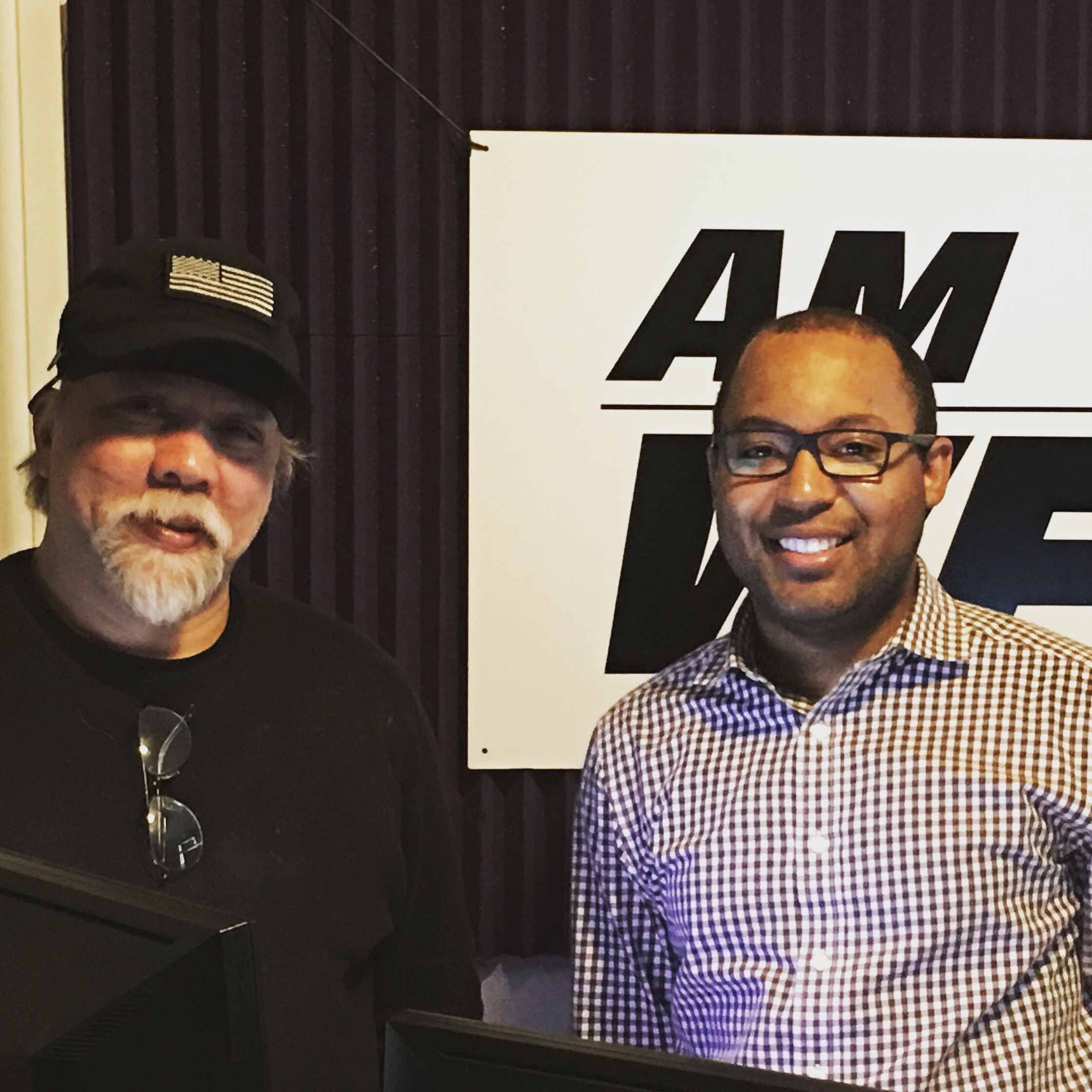 4/8/15 – Judge Greg Scott, Youngest sitting Judge in Montgomery County.
4/15/17 – Officer Brian McCarthy, Schuylkill Township PD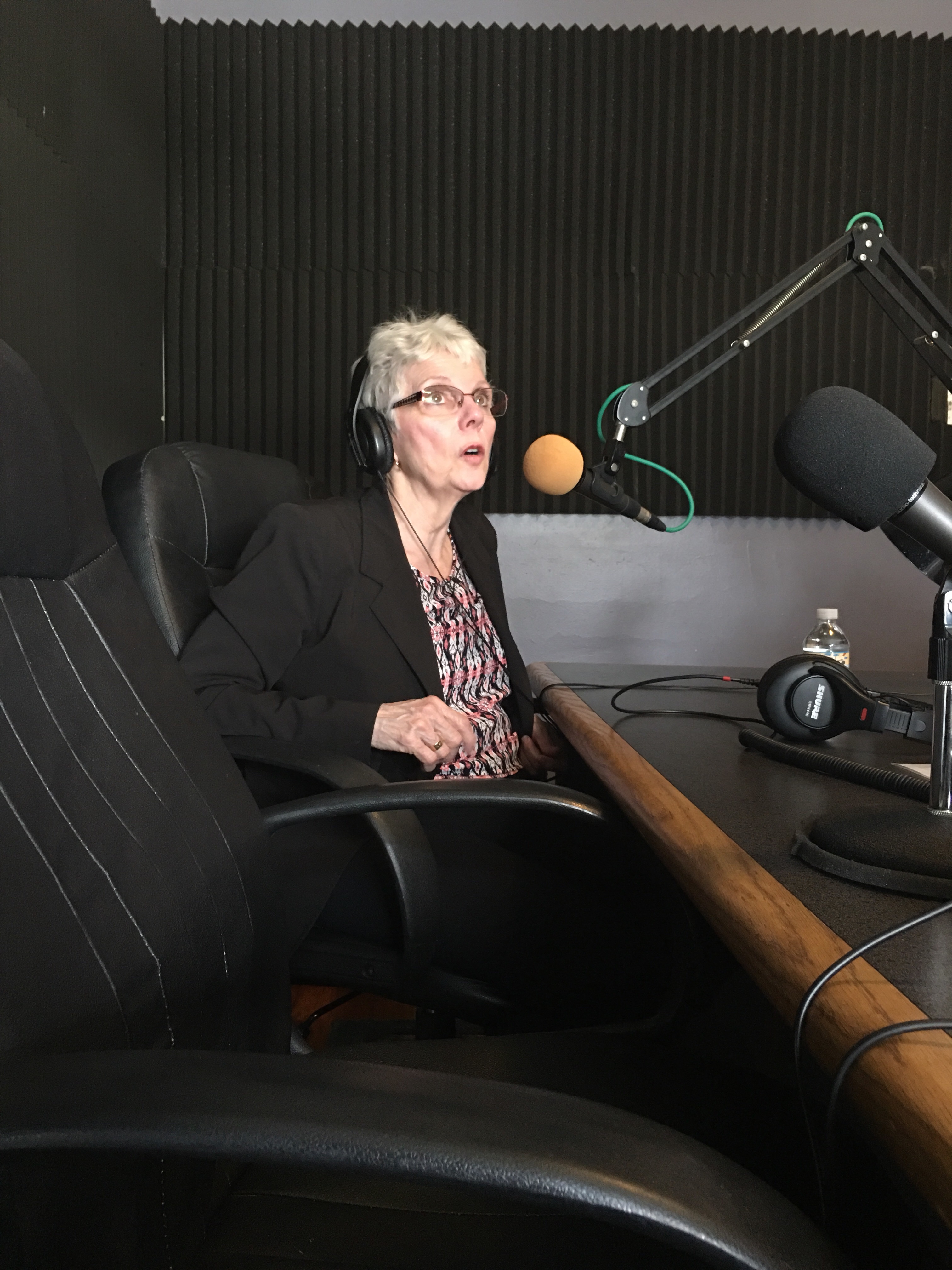 4/22/17 – Toni Lee Sharpless – We talk with her mother Donna about Toni.
4/29/17 – Mike Altieri – lifelong civil servant.
5/6/17 – Ernie Covington – banker, developer, coach.
 5/13/17 – Thad Toole IV – former co-worked at the Bridge Foundation.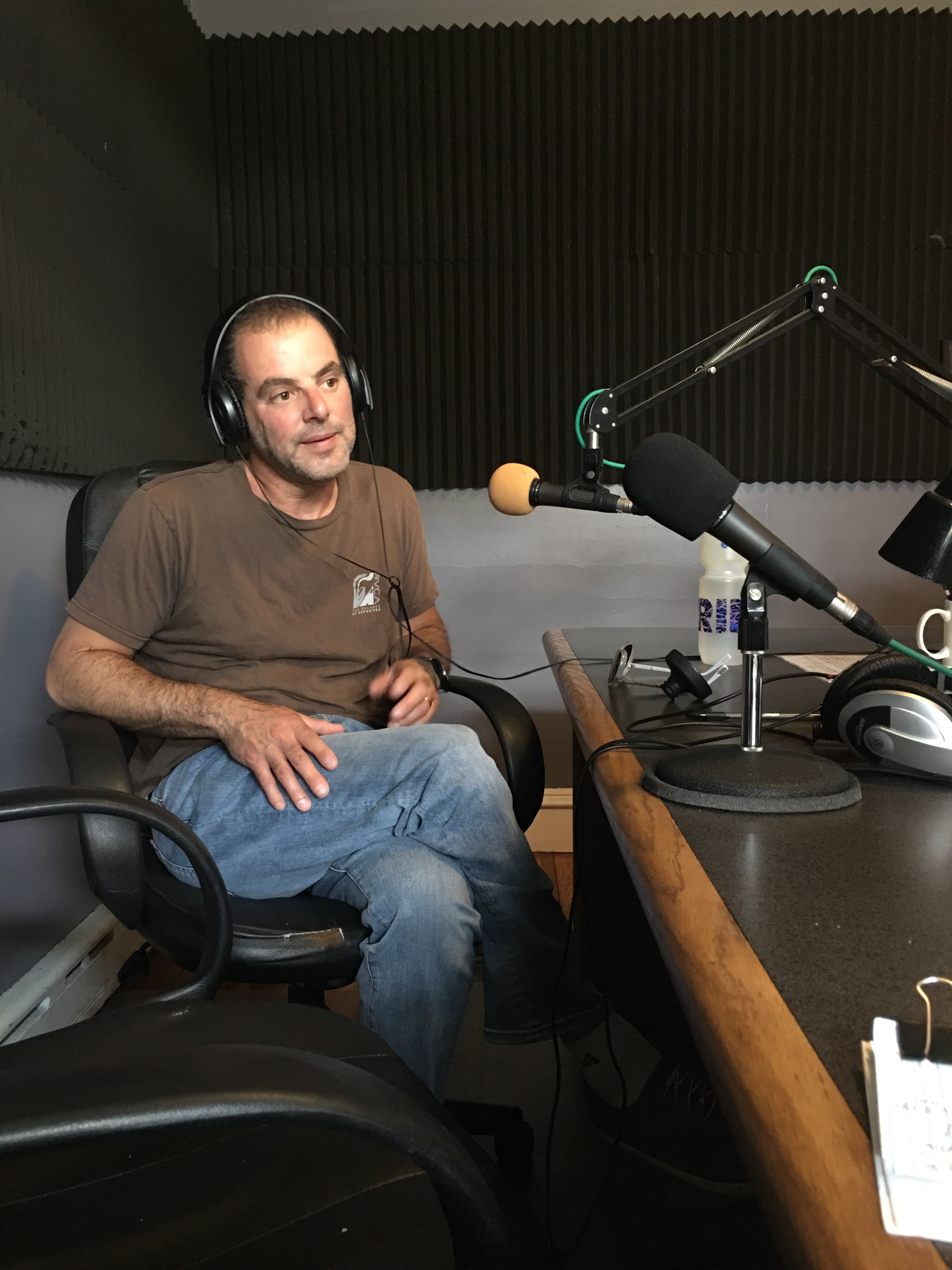 5/20/17 – Jon and I discuss the mental health system.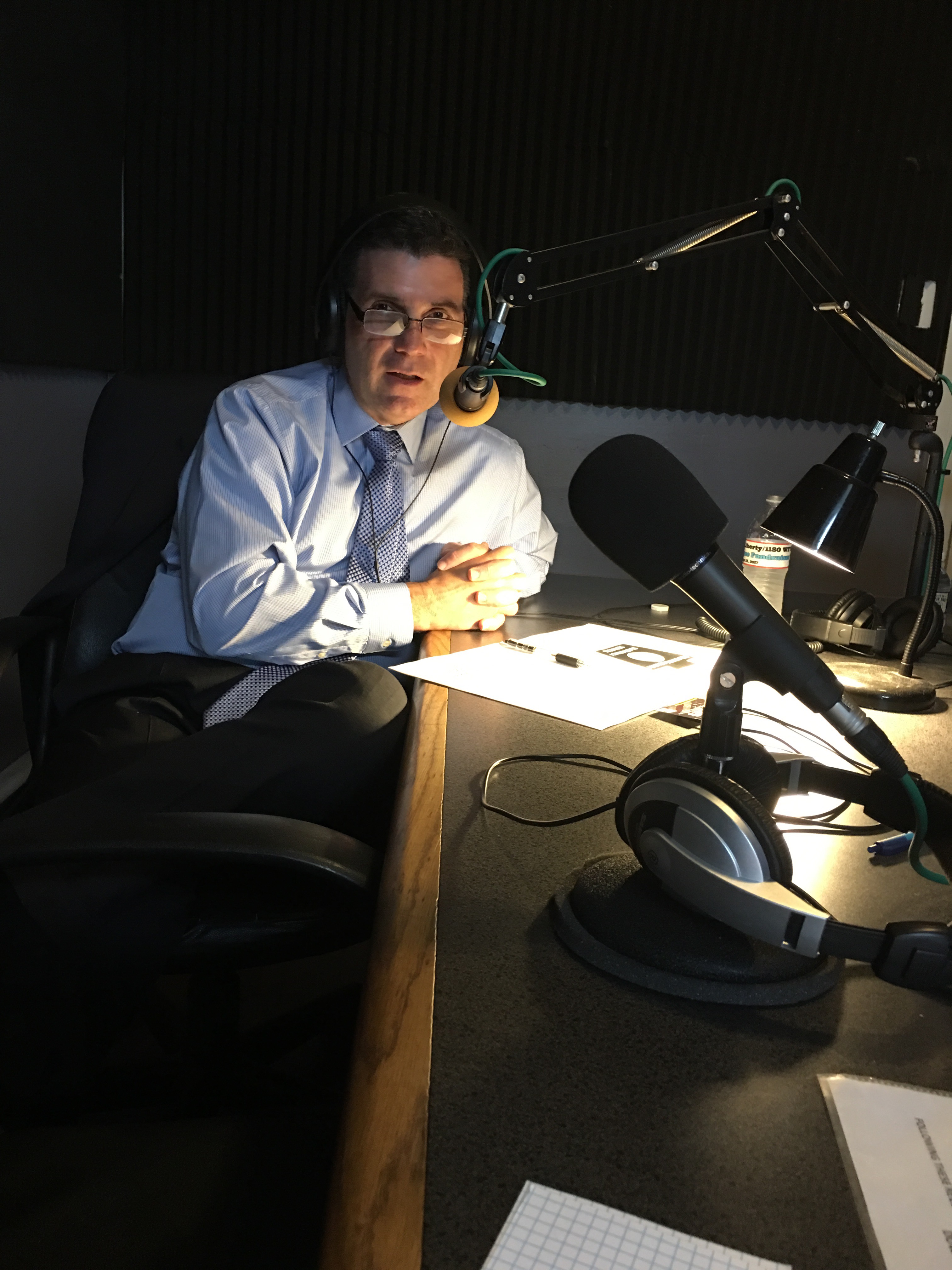 5/27/17 – Timothy Boyce of the Delco Emergency Operations Center.
 6/2/17 – Marie Wenzel talks about her career(s) in social services.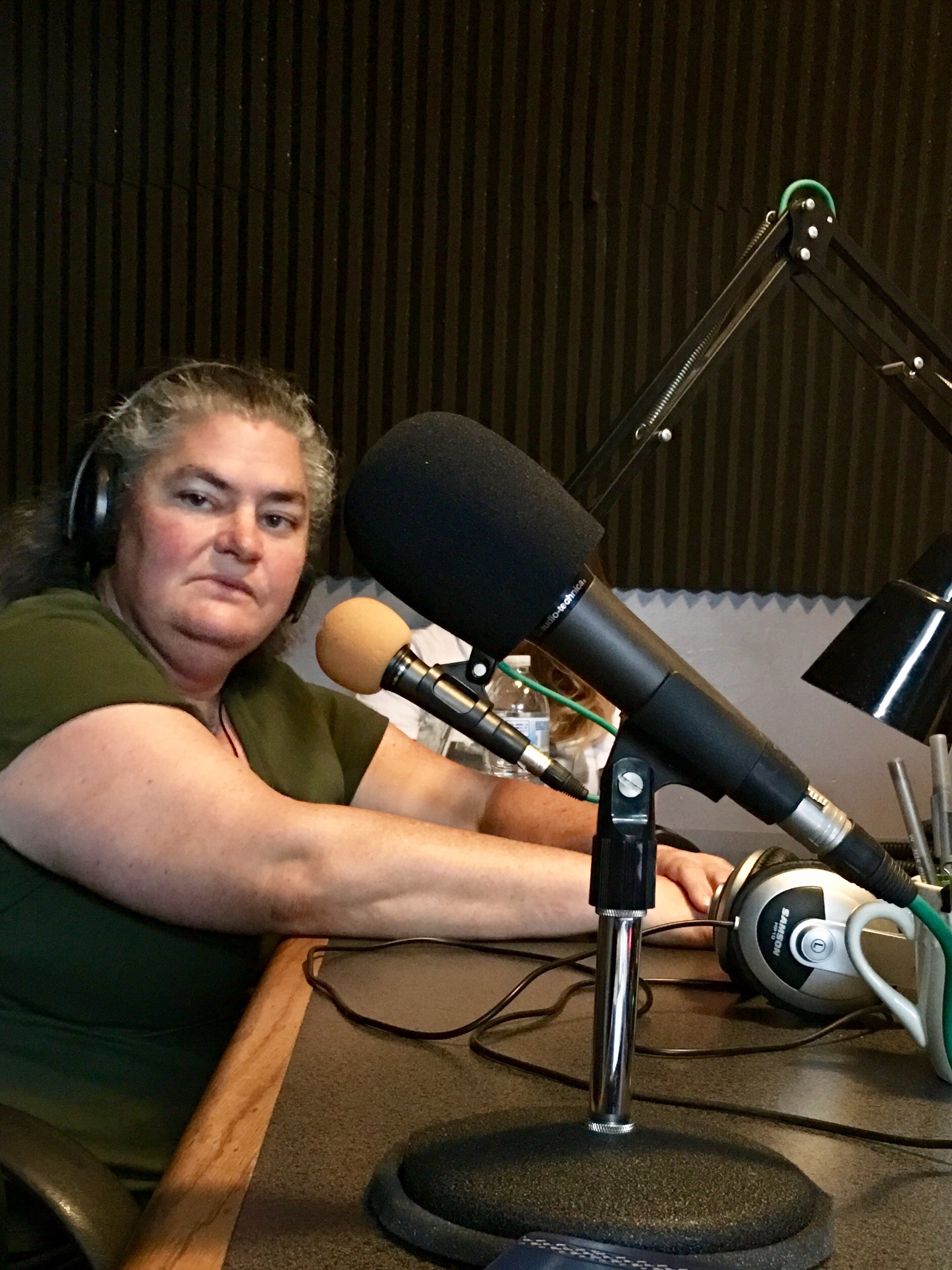 6/9/17 – Dr. Marcie Macolino of Mt. Airy Pediatrics.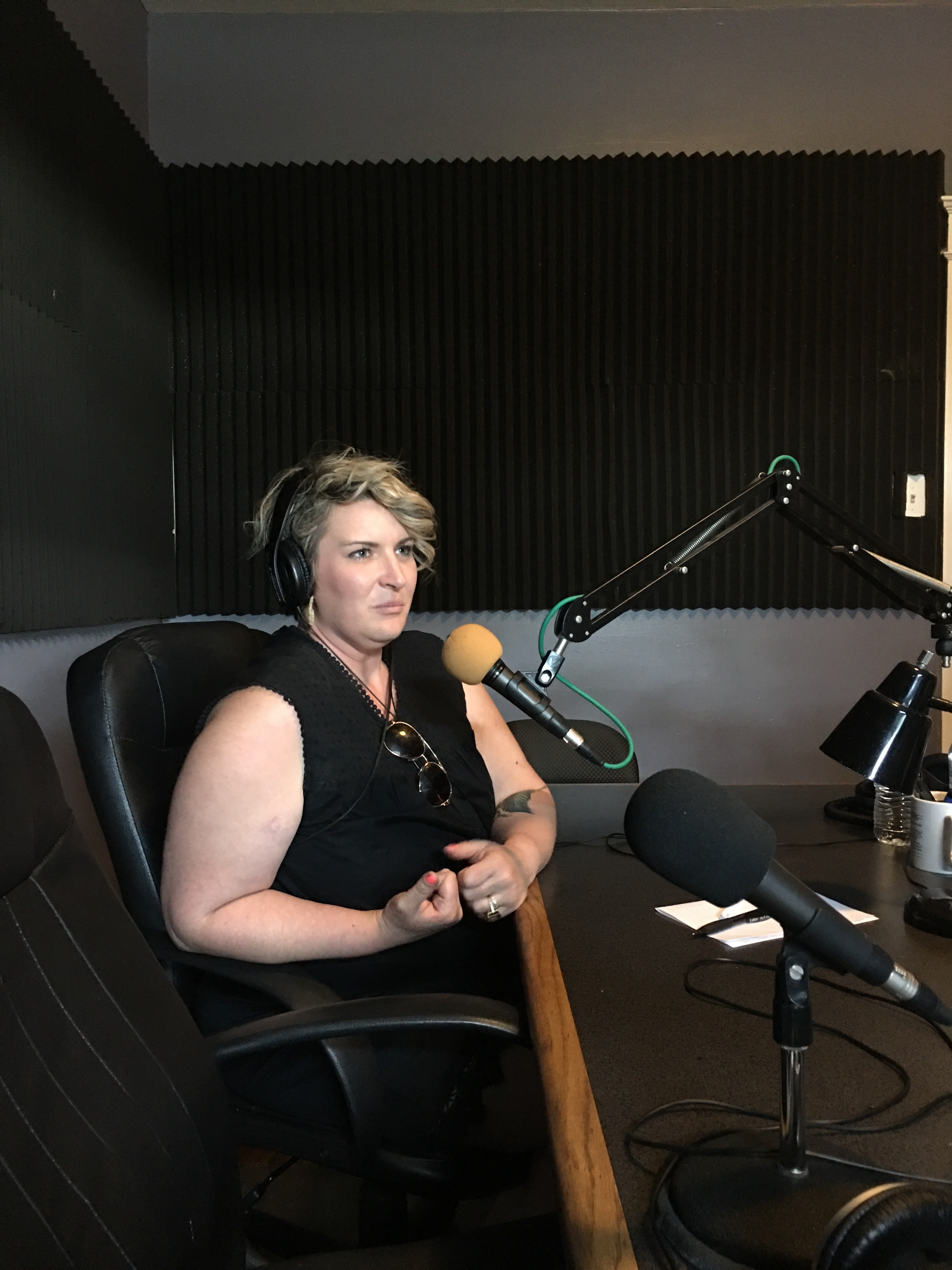 6/16/17 – Ashley May discusses organizing a missing persons effort locally.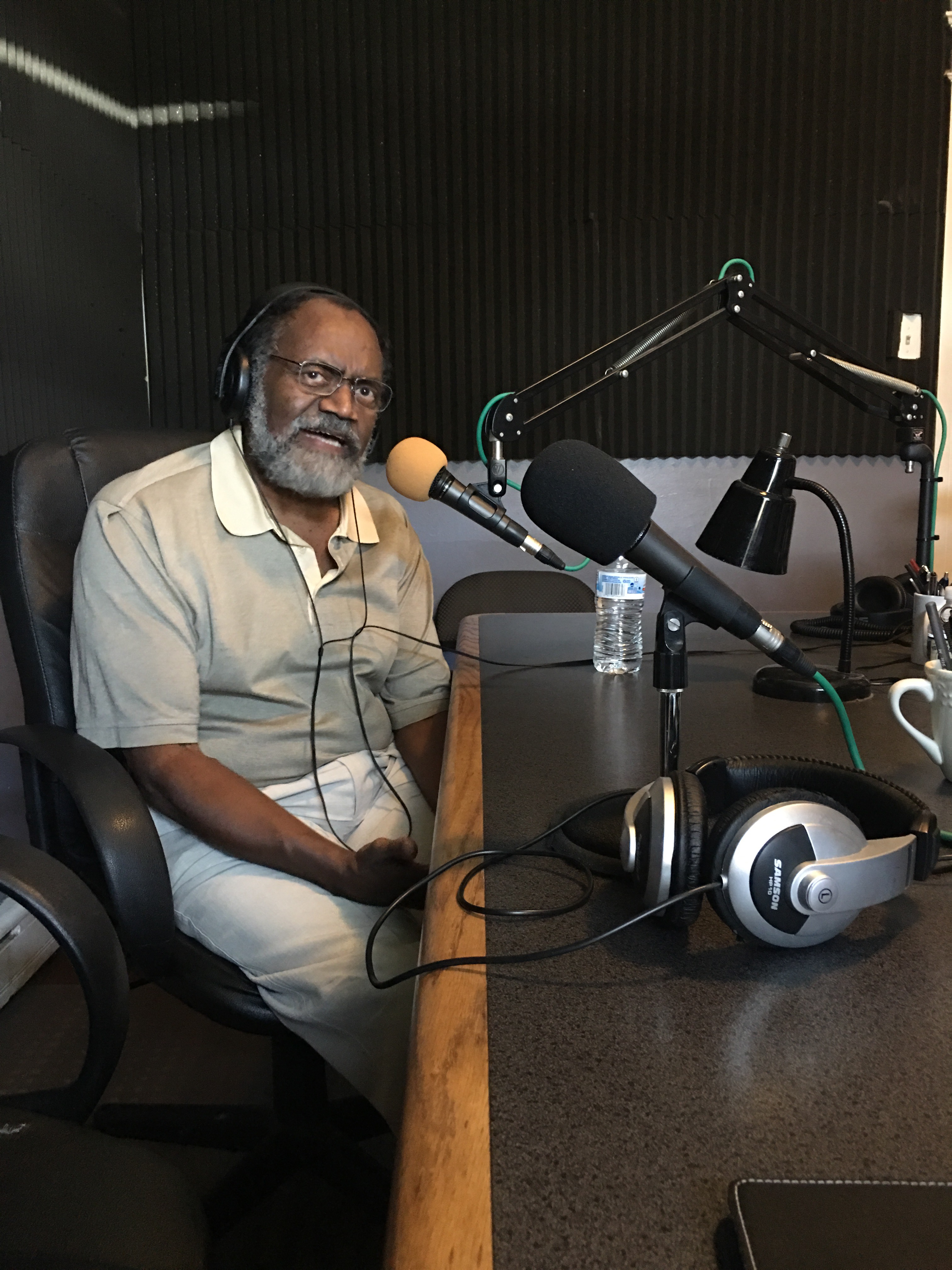 6/23/17 – Ted McKee,  Former Chief Federal Justice for region 3.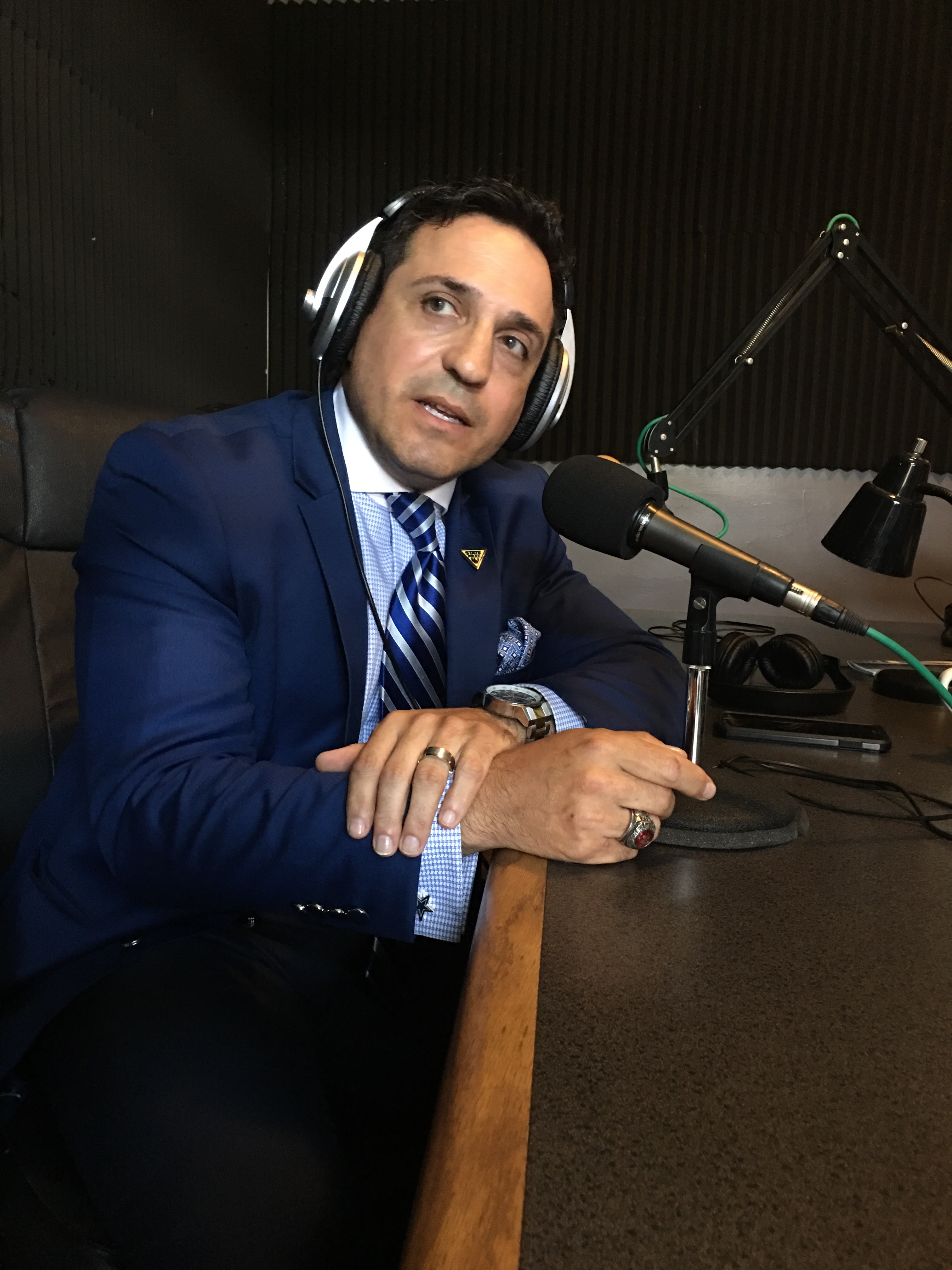 7/1/117 – Claudio Cerullo, anti bullying champion and school principal.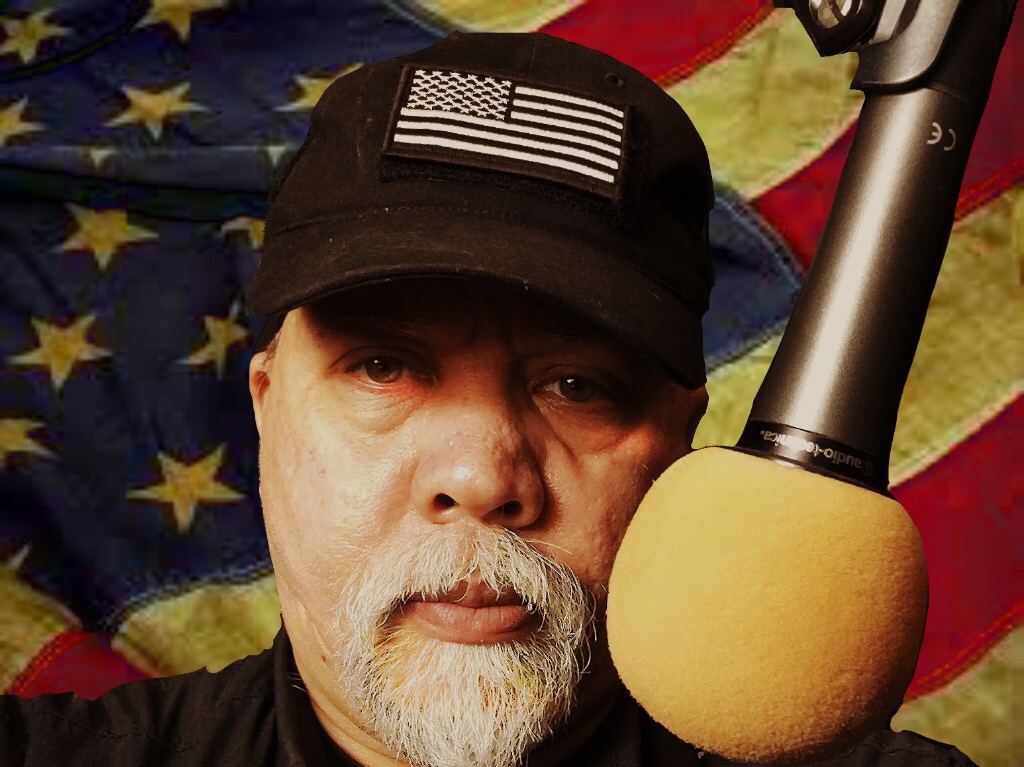 7/8/17 – Mark G. Hopkins (Me) on volunteerism – from the vault!
 7/15/17 – Marissa Bluestein of the PA Innocence Project.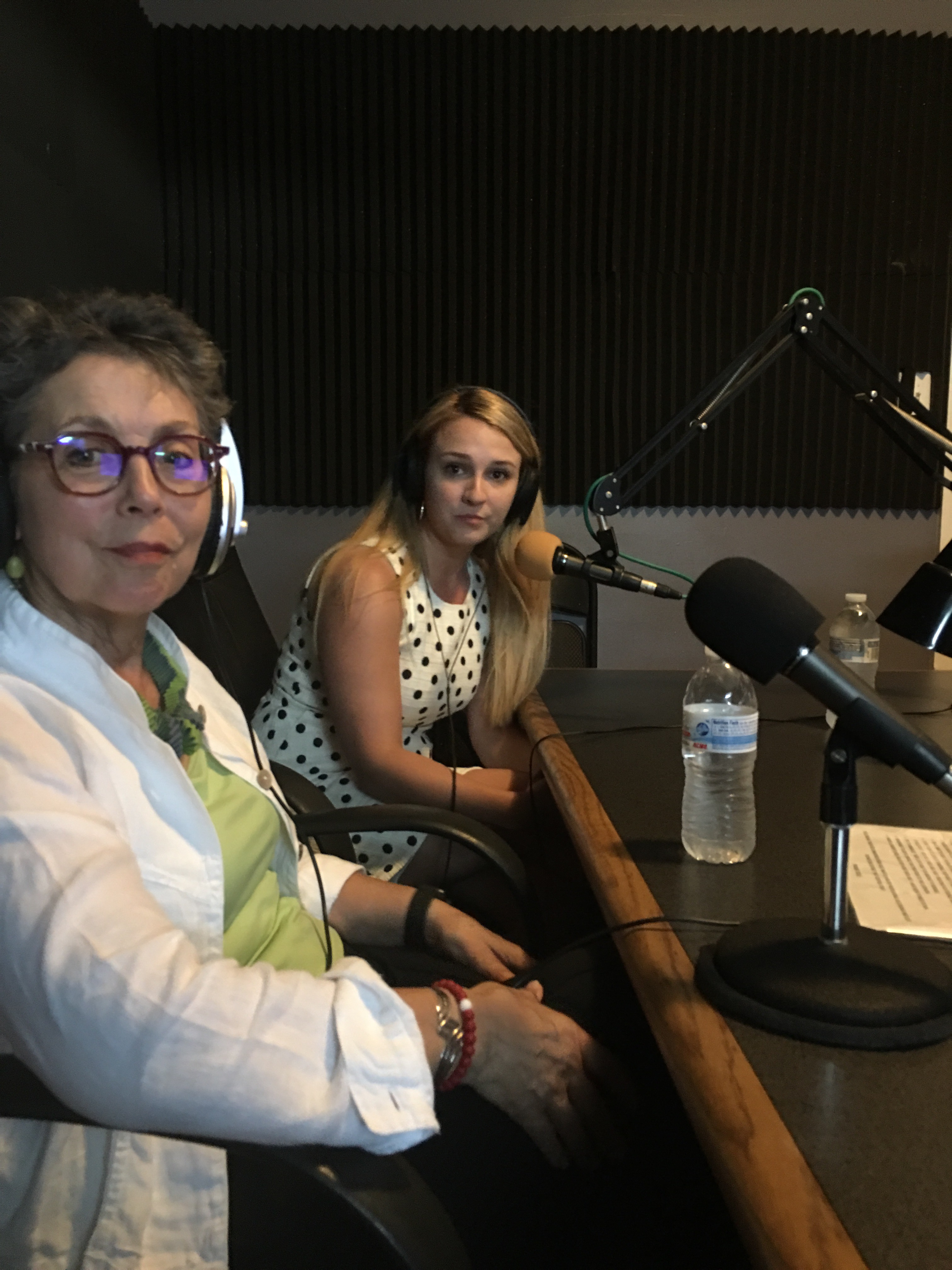 7/22/17 – Mary Jo Daley, PA State Representative

 7/29/17 – James Bagnell, actor and spokesperson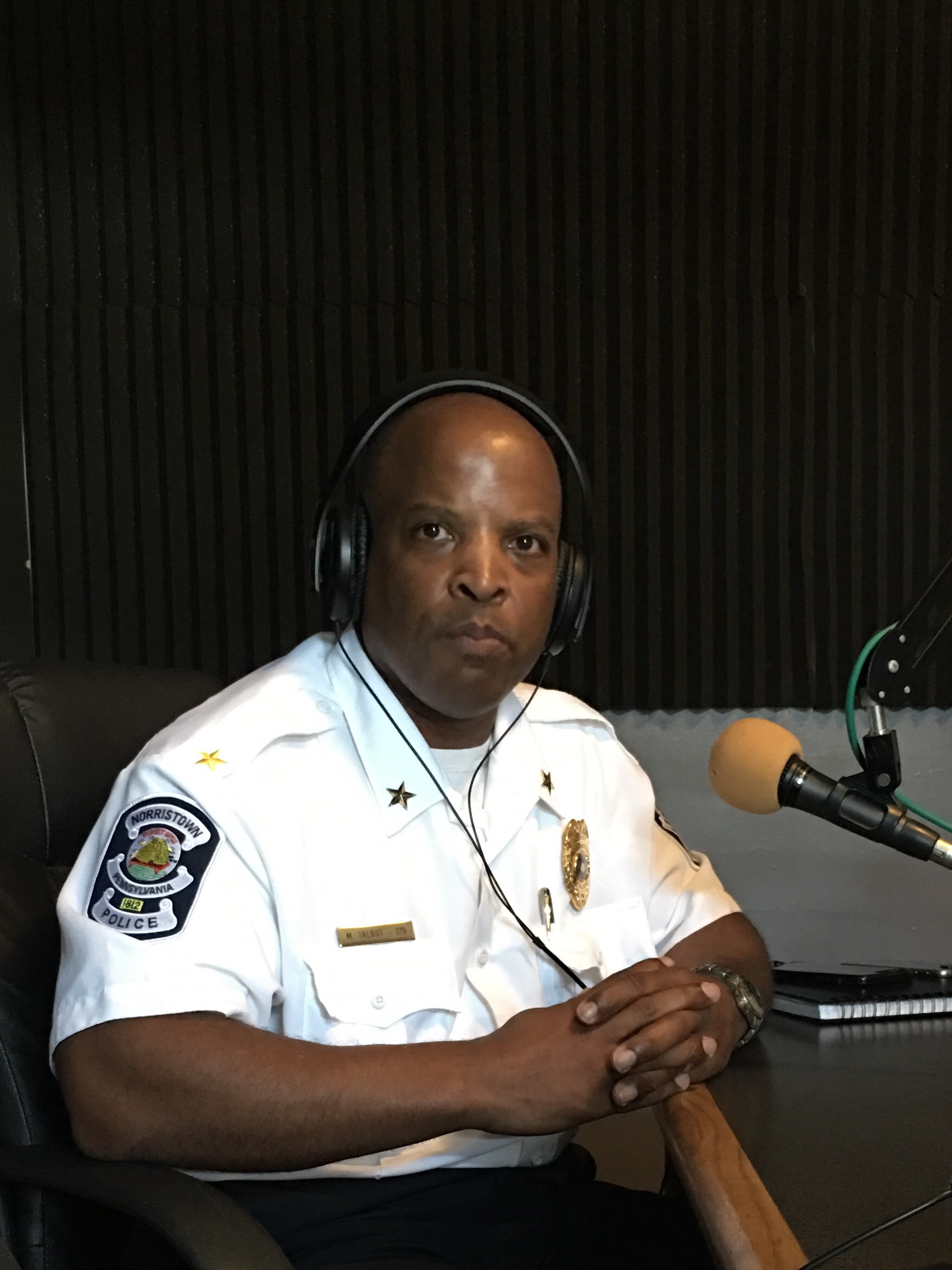 8/5/17 – Mark Talbot, Chief of Norristown PD
8/12/17 – Vicki Wooters of SAR Dogs of PA
8/19-17 – Anniversary monologue – A year ago I stepped into the studio with a shadow of a concept in mind. After producing 52 epiodes of original content I'm proud to say that my mission was accomplished. We got out a good product and positive message. I want to thank everyone that has helped and I can't say how much I have enjoyed it. Now I step back and retool a bit and we'll you'll get the oppurtunity to hear some of my favorites.
The following shows are being rebroadcast due to popular demand and us needing some time off!.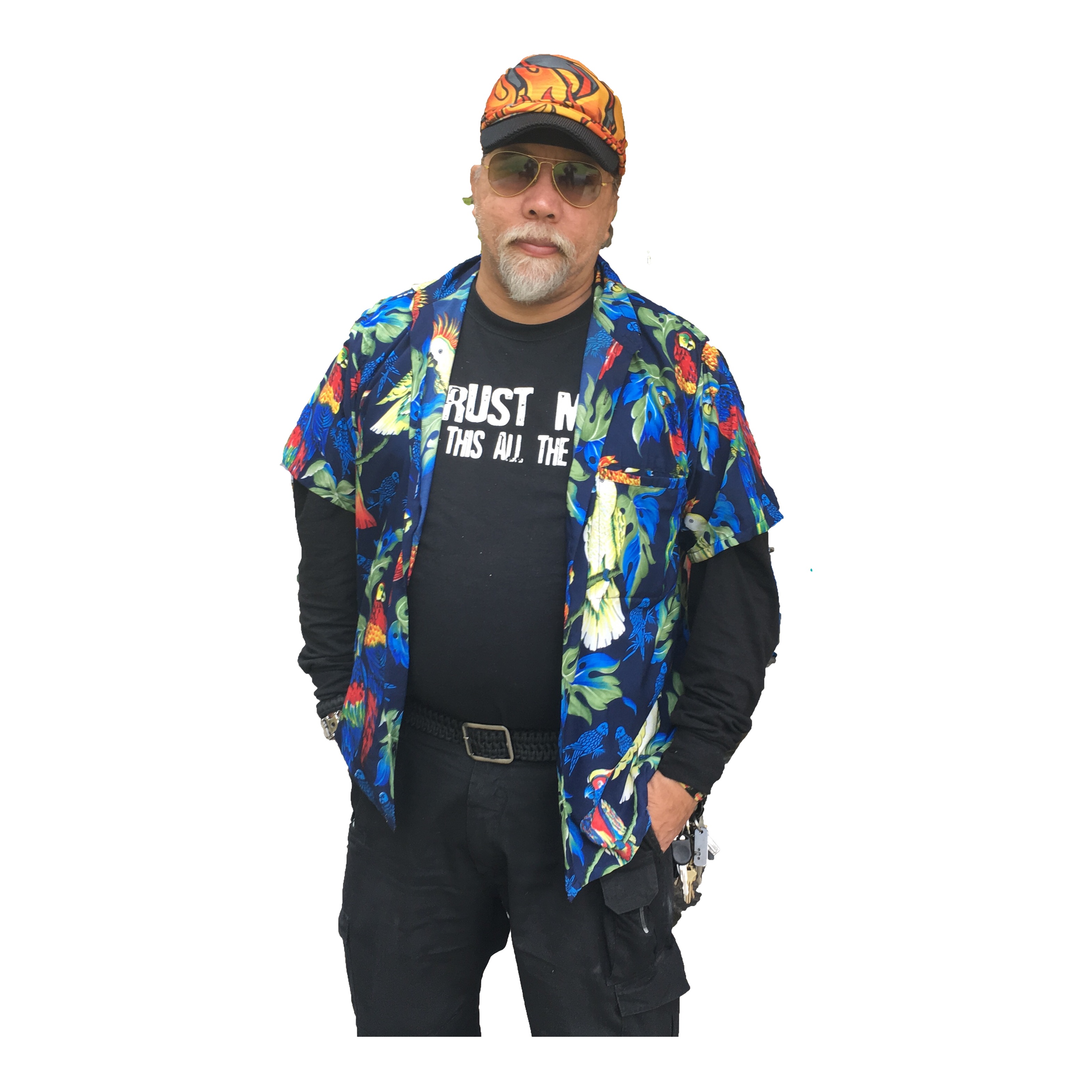 8/26/17 – Our interview with Steve Cardell, Retired Ranger. Originally aired on 9/17/16.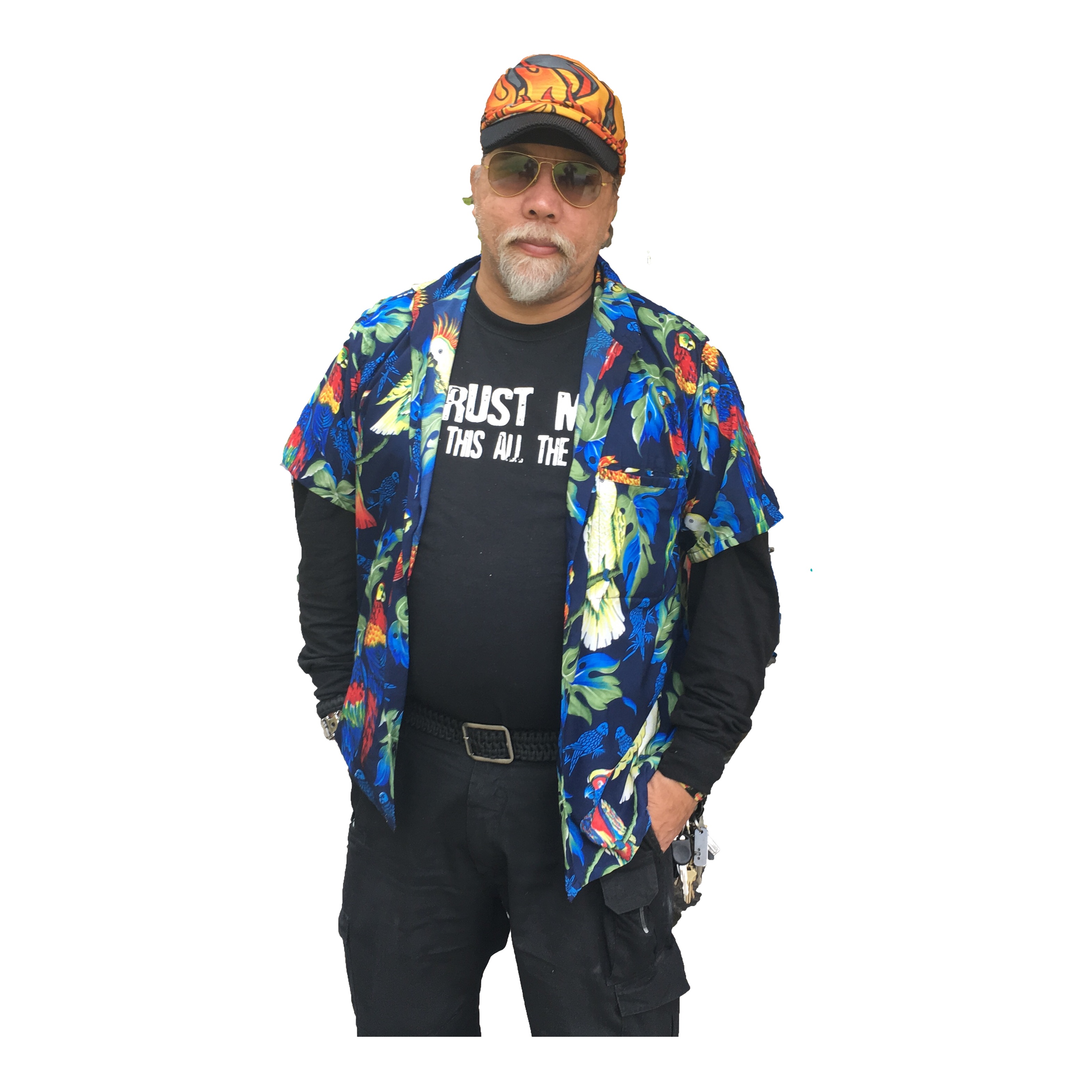 9/2/17 – Our interiew with Kim Kelly about international Search and Rescue.  Originally aired on 1/21/17.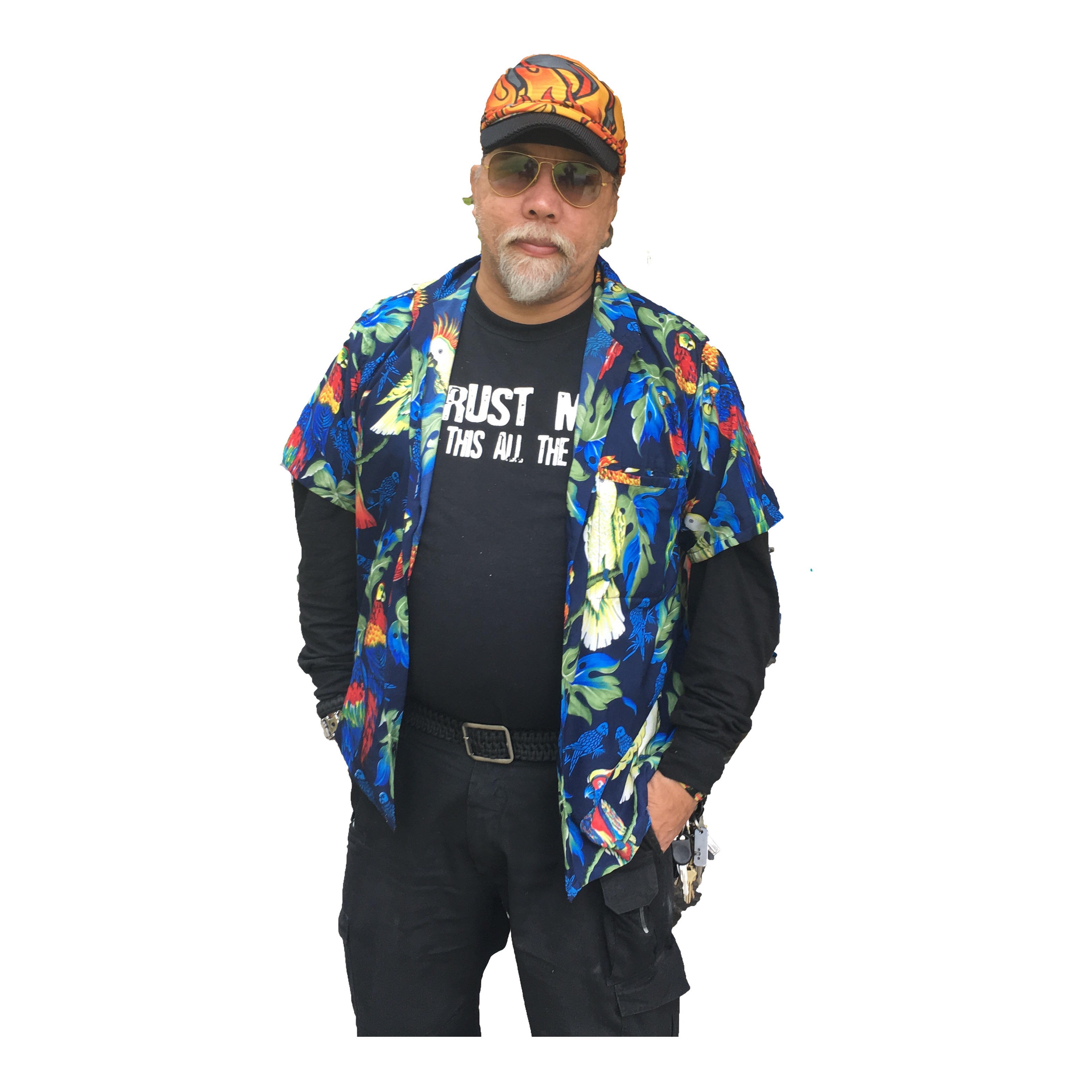 9/9/17 – Our interview with Chief Albert Divalentino of the Jenkintown PD.  Originally aired on 9/26/16.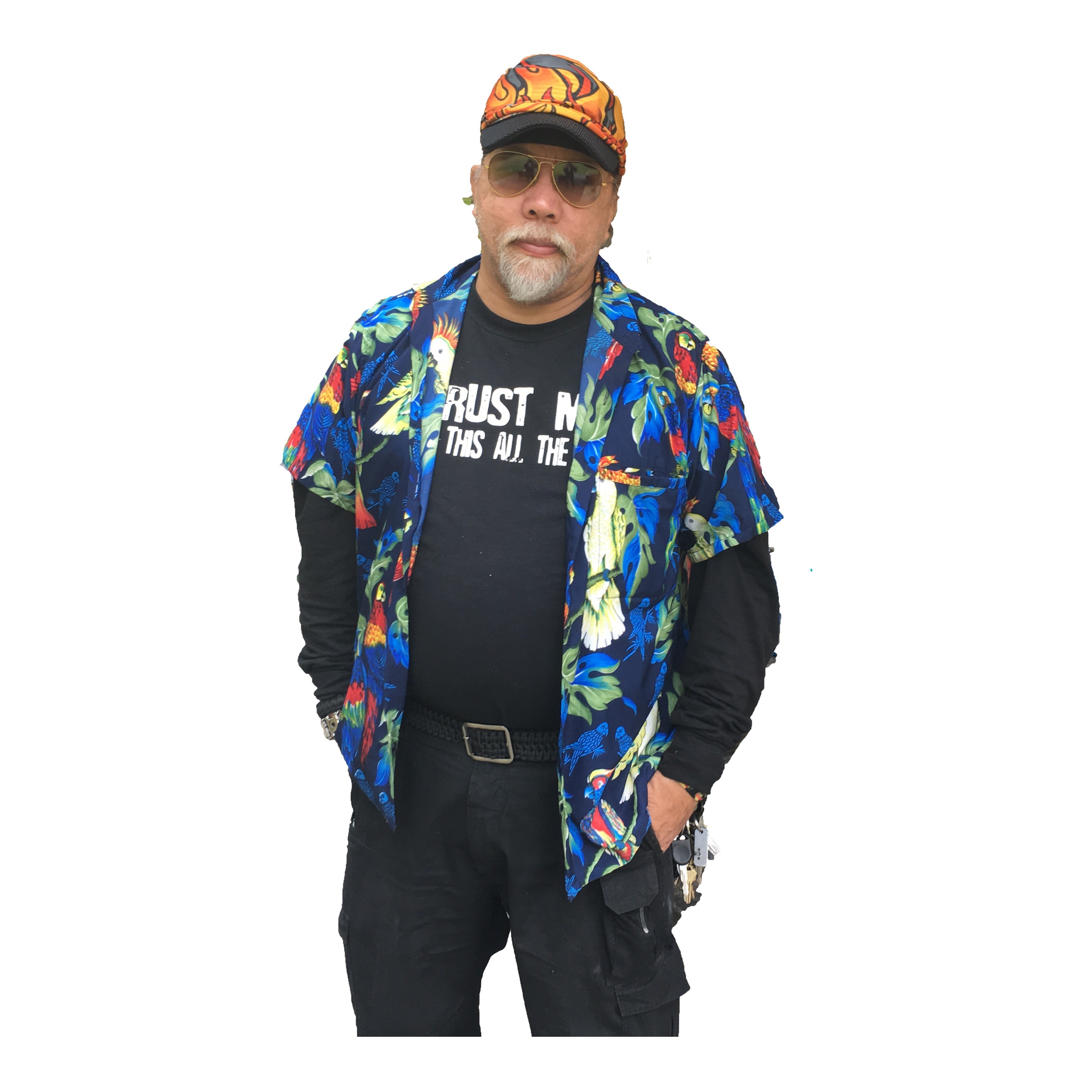 9/16/17 – Our interview with DA Jack Whelan of Delaware County.  Originally aired on 12/31/16.
9/23/17 – A repeat of our talk with Ashley May speaking about the efforts to find the missing Malvern mother, Anna Maciejewska.
And we're back!
9/30/17 – Back with an interview from a longtime friend of the show…Melanie Brennan.
10/7/17 – Paul Leonard of Upper Dublin and Fort Washington Fire Company.  Great talk about the fire service.
10/14/17 – Bucks Detective, David Hanks talks about crime and his career.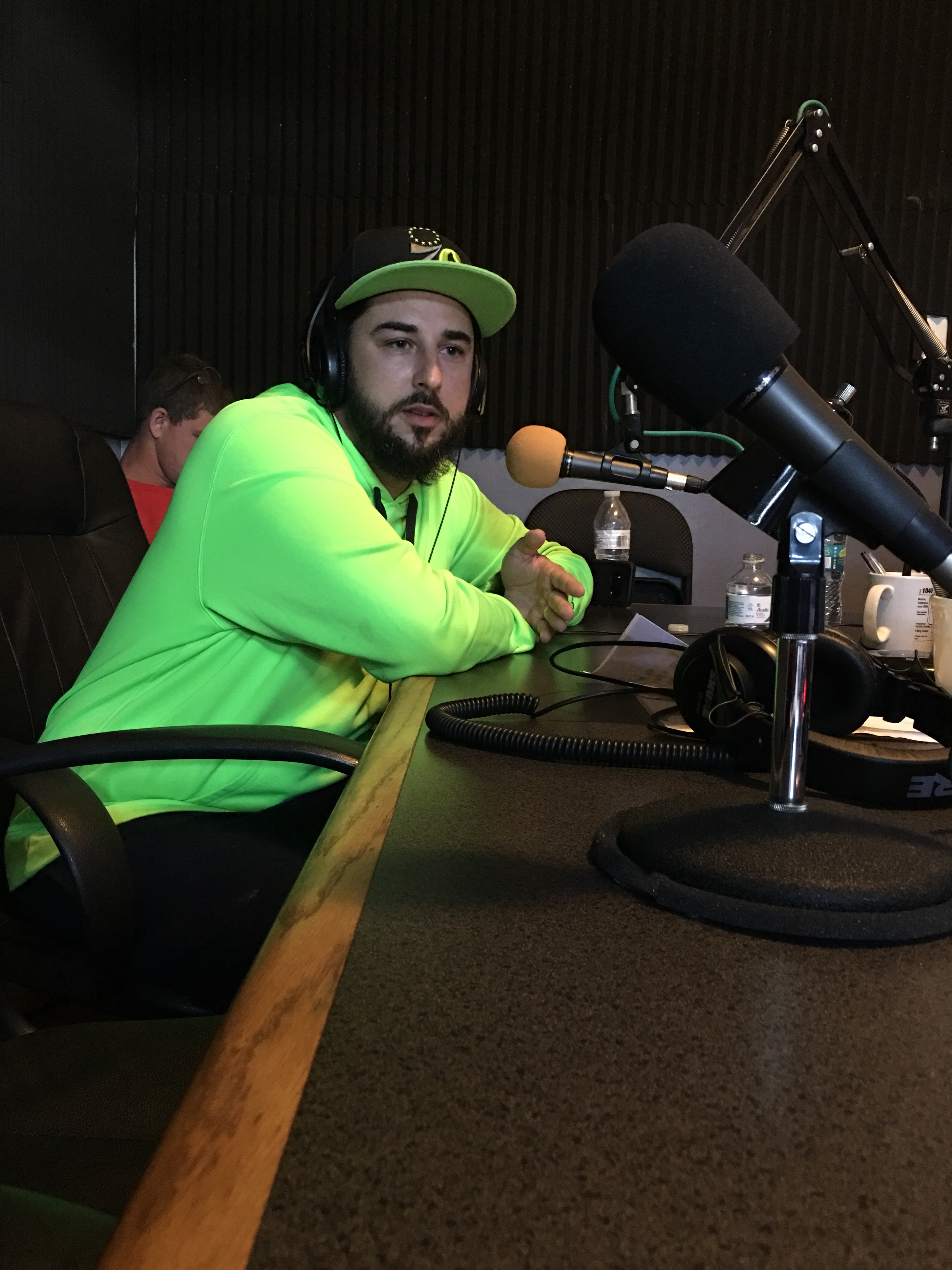 10/21/17 – Sal Giannone talk about his journey and his community.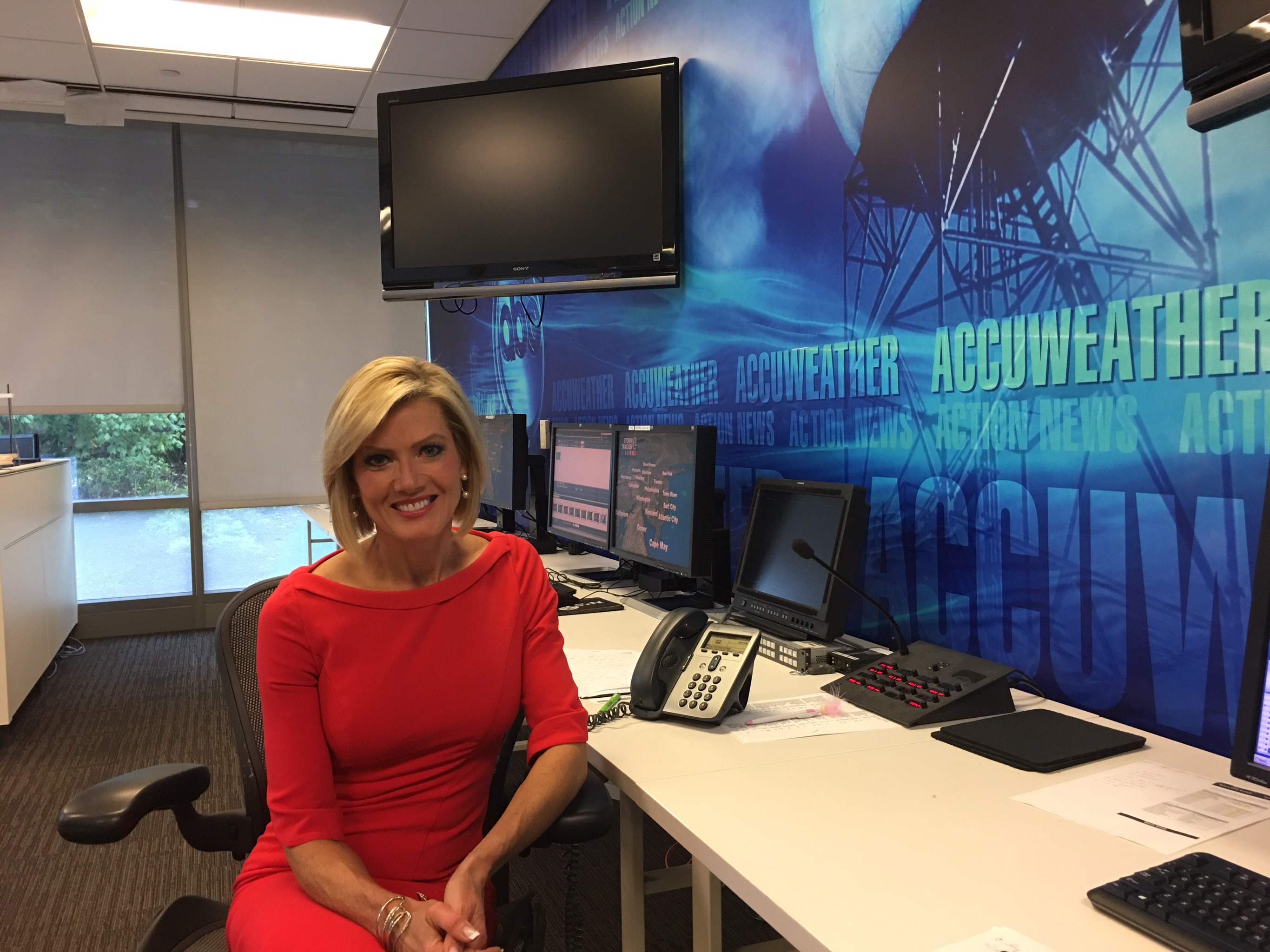 10/28/17 – Cecily Tynan of WPVI.  Legendary weather guru.
11/4/17 – Ed Goldman of the PMPA and the plight of people with mental disabilities.
11/11/17 – Gregg Gethard, Comedian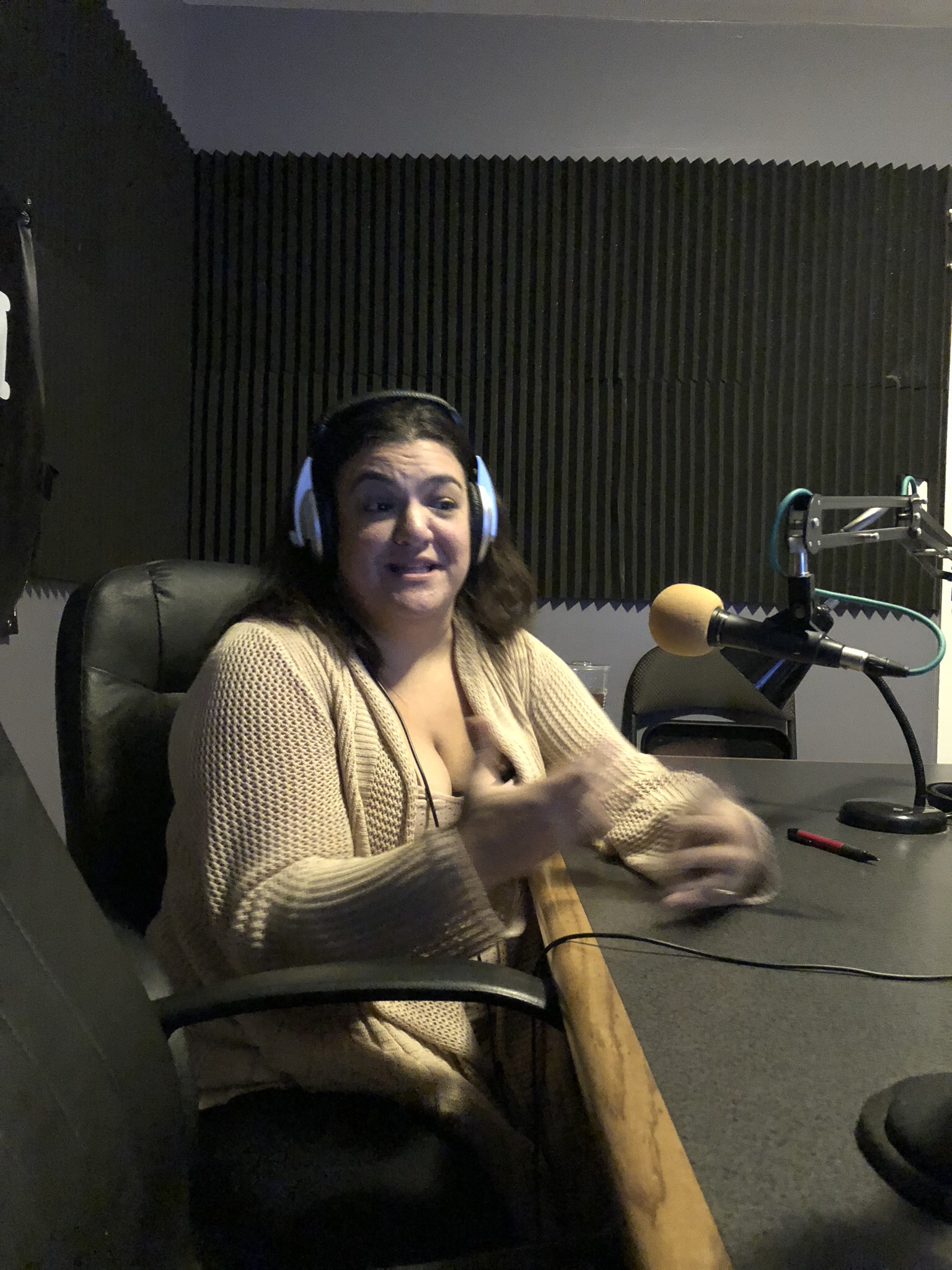 11/18/17 – Katie Kohler, Journalist – The Holidays.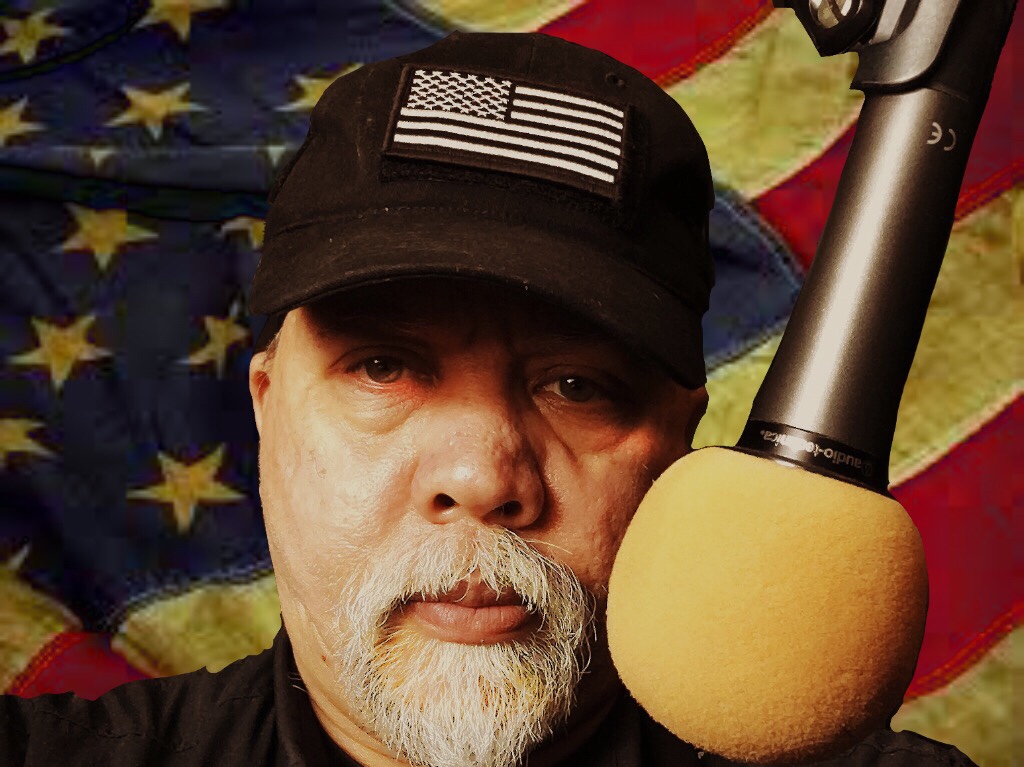 11/25/17 – Gratitude monologue.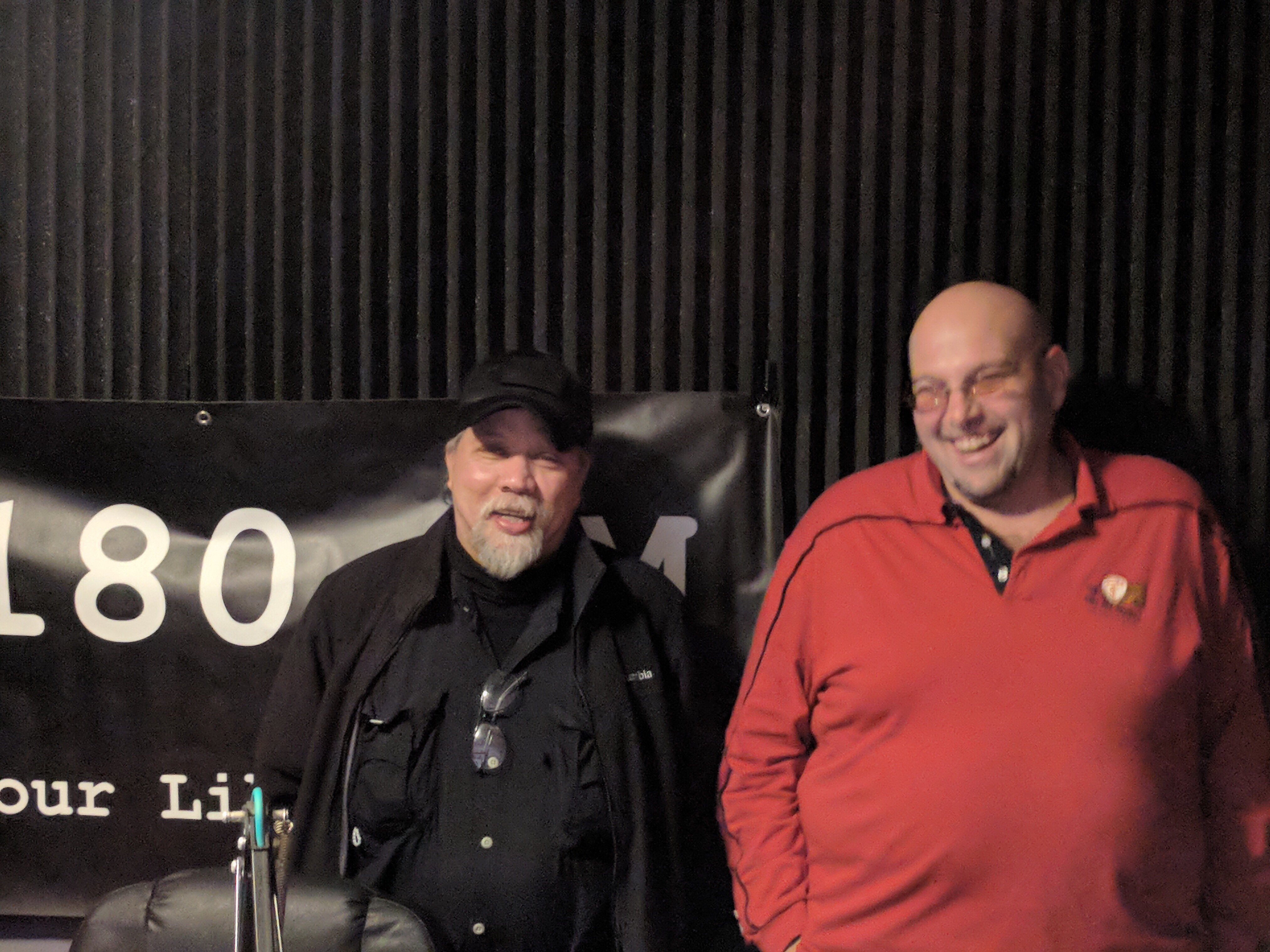 12/2/2017 – Larry Reese and I discuss the prison system.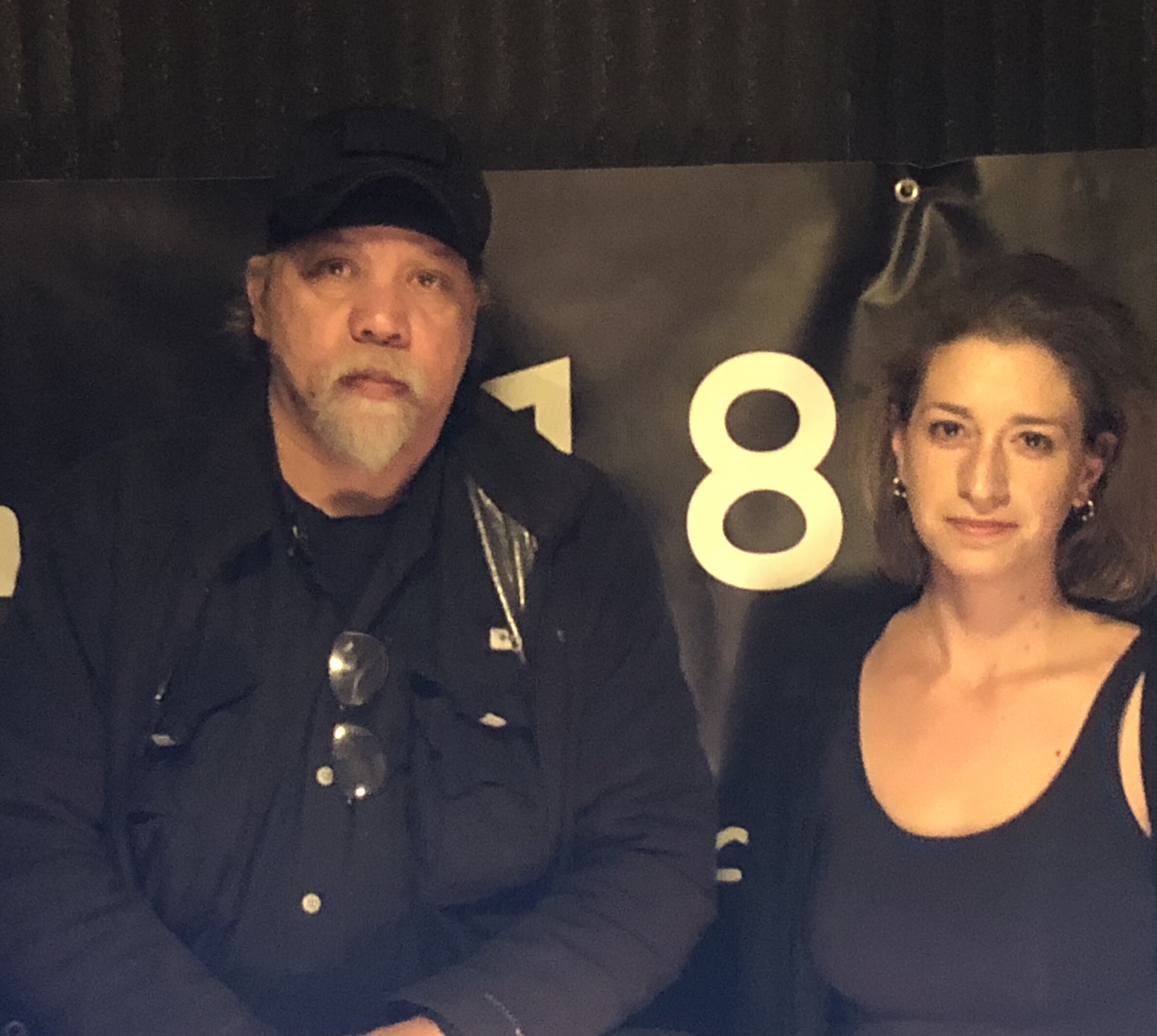 12/9/2017 – Intuition and abilities and using them to help knees with Jessica Colletti.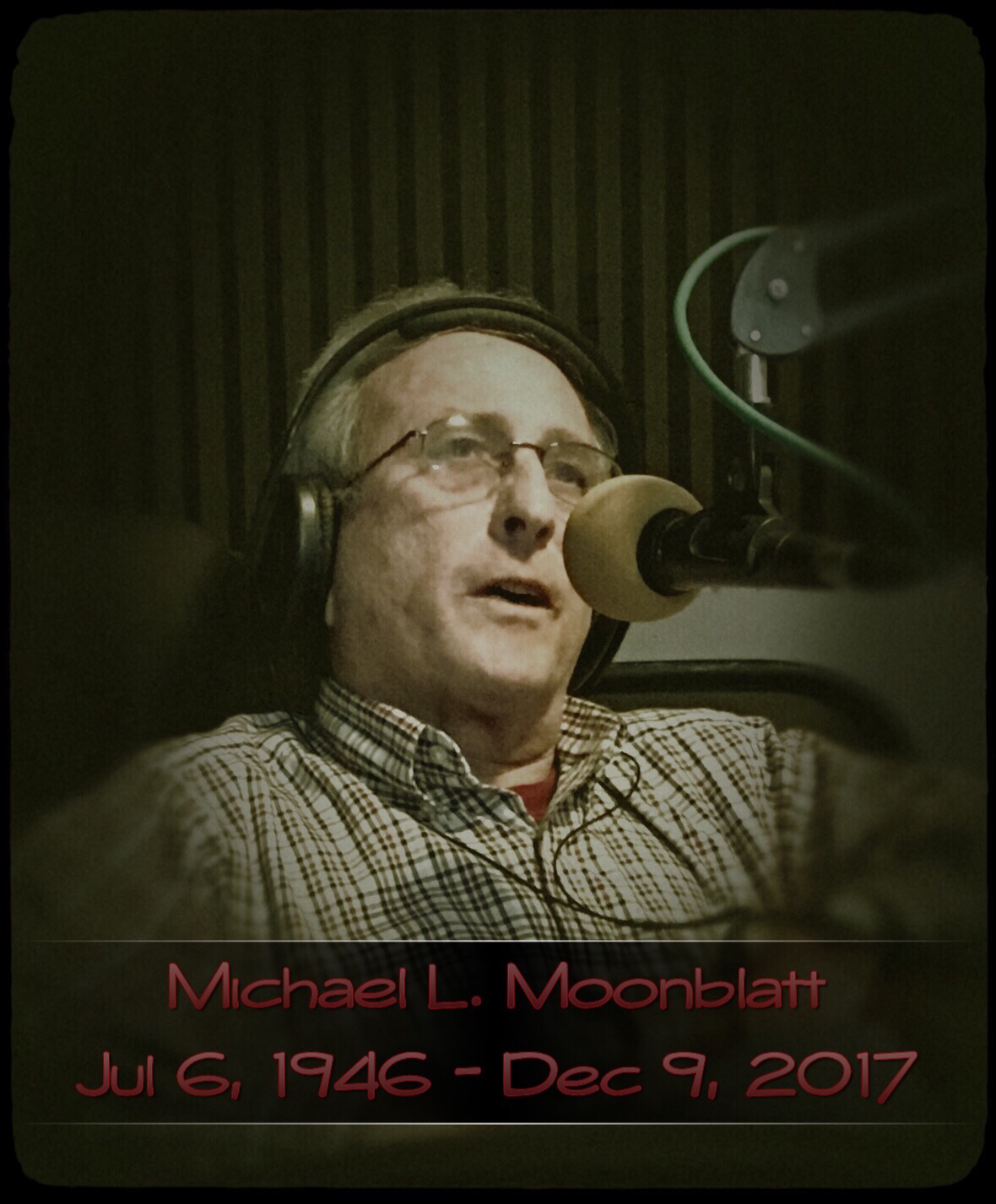 12/16/2017 – We repeat our interview from earlier this year with Michael Moonblatt in honor of his life.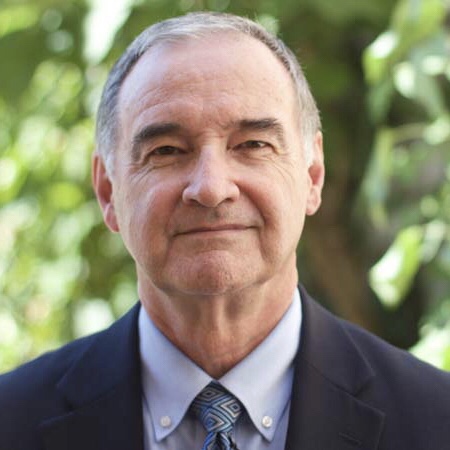 12/23/2017 – Sunday Breakfast Rescue Mission's Dick McMillen speaks about the good work they do and how you can help.
12/30/2017 – Captain Laura Hartshorn of Chester Township Police Department talks about her life and career.

1/6/2018 – Legendary Bill Baldini who did broadcast journalism with integrity for 43 years.

1/13/2018 – We discuss volunteerism and life with Bob Krandel.
1/20/2018 – Mike Altieri comes back to discuss the political process.
1/27/2018 – Beth Sturman educated us on the impact of domestic abuse.

2/3/2018 – We speak with the new mayor of Bridgeport, Mark Barbee.

2/10/2018 – Turnabout is fair play and Donna Saul does our show after we did her show.  2/17/2018 – Donna Saul again.

2/24/2018 – We talk Search and Rescue with Brian Winterstein.
3/3/2018 – Deborah Kelly talks about raising children in a modern world.

3/10/2018 – Sue Shannon discusses the work they do at HopeWorx to help the community.
3/17/2018 – Former DA Bruce Castor talks about an amazing career.
3/24/2018 – Repeat of Larry Mendte Interview.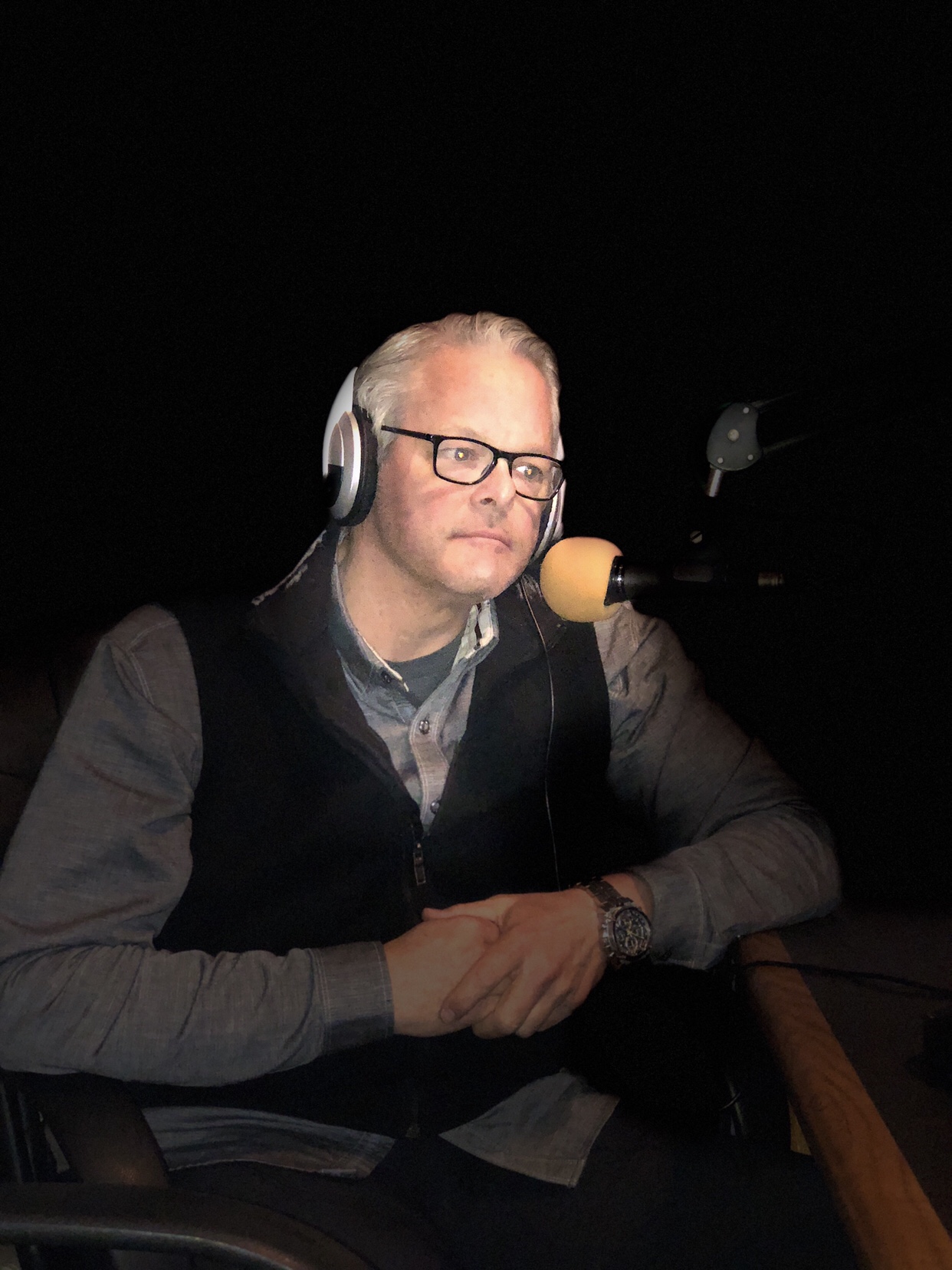 3/31/2018 – We speak with Officer Joseph Peterson about addiction.
4/7/2018 – We speak with Renee Cunningham about suicide.

4/14/2018 – A monologue about missing person incidents and how to deal with it should it happen to you.
4/21/2018 – We speak with State Rep., Chris Rabb about public service.

4/28/18 – The interview with retired lead Forensic Investigator, Gene Suplee.

5/5/18 – Brandon Hudson from NBC10 talks about his career.
5/12/18 – Norristown Council President, Sonja Saunders
5/19/18 – Ken Beerger, Paramedic, Firefighter, Photographer.

5/26/18 – Tom Kohler talks about politics and life.

6/2/18 – Tony Lapp talks about the work they do at Menergy.
6/9/18 – Magenta Bell on working dogs.
6/16/18 – Repeat of the Renee Cunningham show.
6/23/18 – We discuss adoption with Nancy Halton Doyle

6/30/18 – We speak with Shea Rhodes on sex trafficking and commercial sexual exploitation. Give it a listen.
7/7/18 – We talk fire, volunteerism and public safety with Ft. Washington Fire Chief, Eric Clauson.
7/13/18 – Repeat of the interview with the great Ted McKee
7/21/18 – We talk with the local mechanic about cars and life. with Howard Pitkow
7/28/18 – We discuss domestic violence and the R.A.D.A.R. project with Leslie Holt
8/4/18-We talk about the value of history with Andrea MacDonald.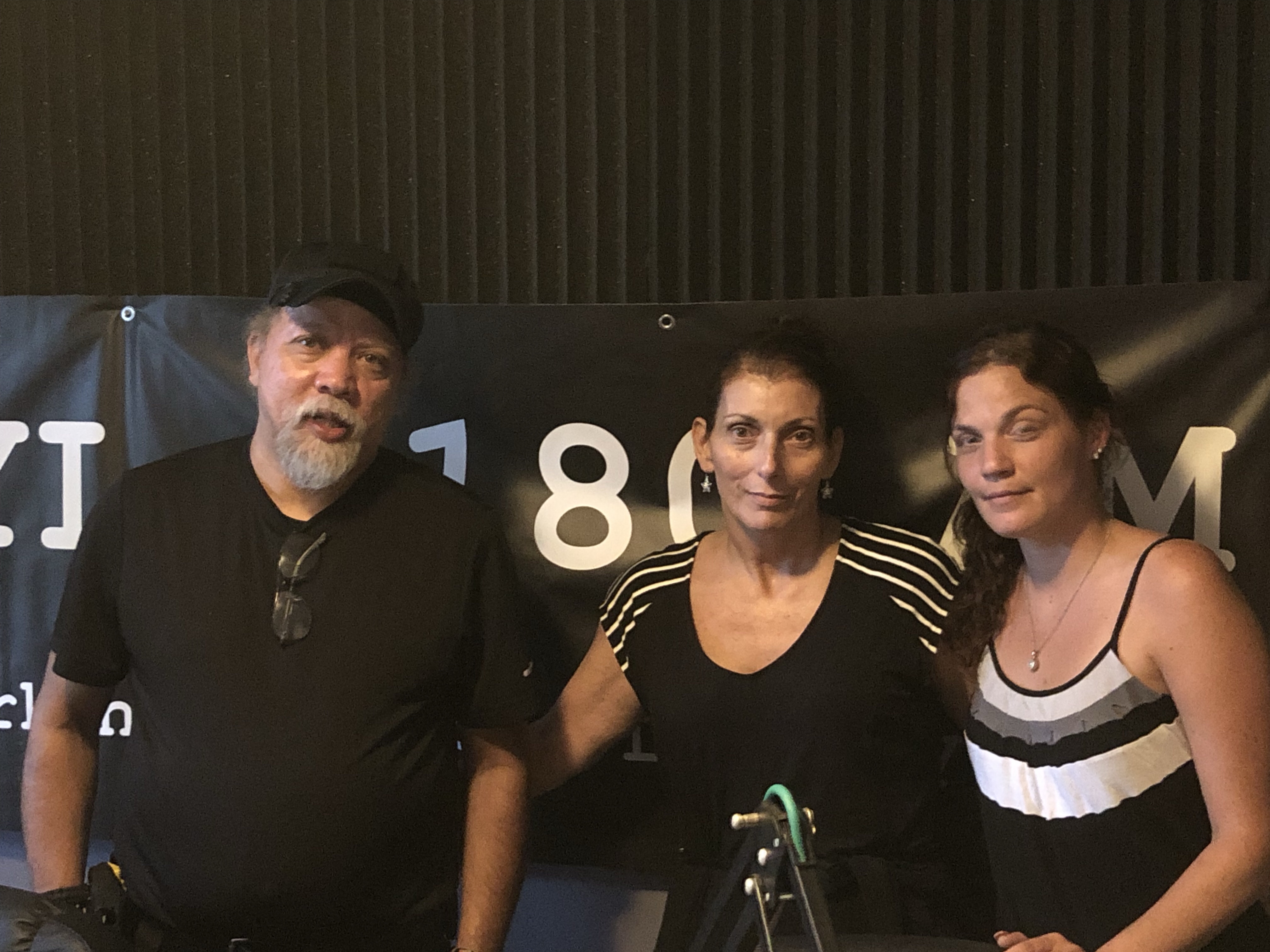 8-11-18 – We speak with the family of Anthony Capasso about his life and circumstances around is disappearance.
8-18-18 – We discuss the impact of hacking of all of us…starting with me!
8-25-18 –  We talk with Mike Hood about education, music and life.
9-1-18  – For our anniversary…we take a day off and repeat a show for your listening pleasure!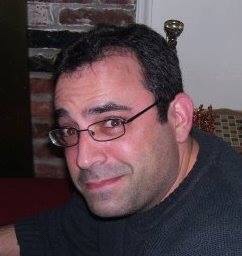 9-8-18 – We discuss the brotherhood of volunteerism and life with Steve Berlin.
9-15-18 – The Delco DA, Kat Copeland comes by to talk about the work they're doing in Delco.

9-22-18 – Lt. Tim Troxel talks about law enforcement and his career.

9-27-18 – Johanna Leary talks about nursing and life.
10-6-18 – Volunteerism…just get out and help with soemthing!I have the talk…again.
10-13-18 – Forensics with Antioinette T. Campbell.
10-20-18 – Politics with Joe Gale.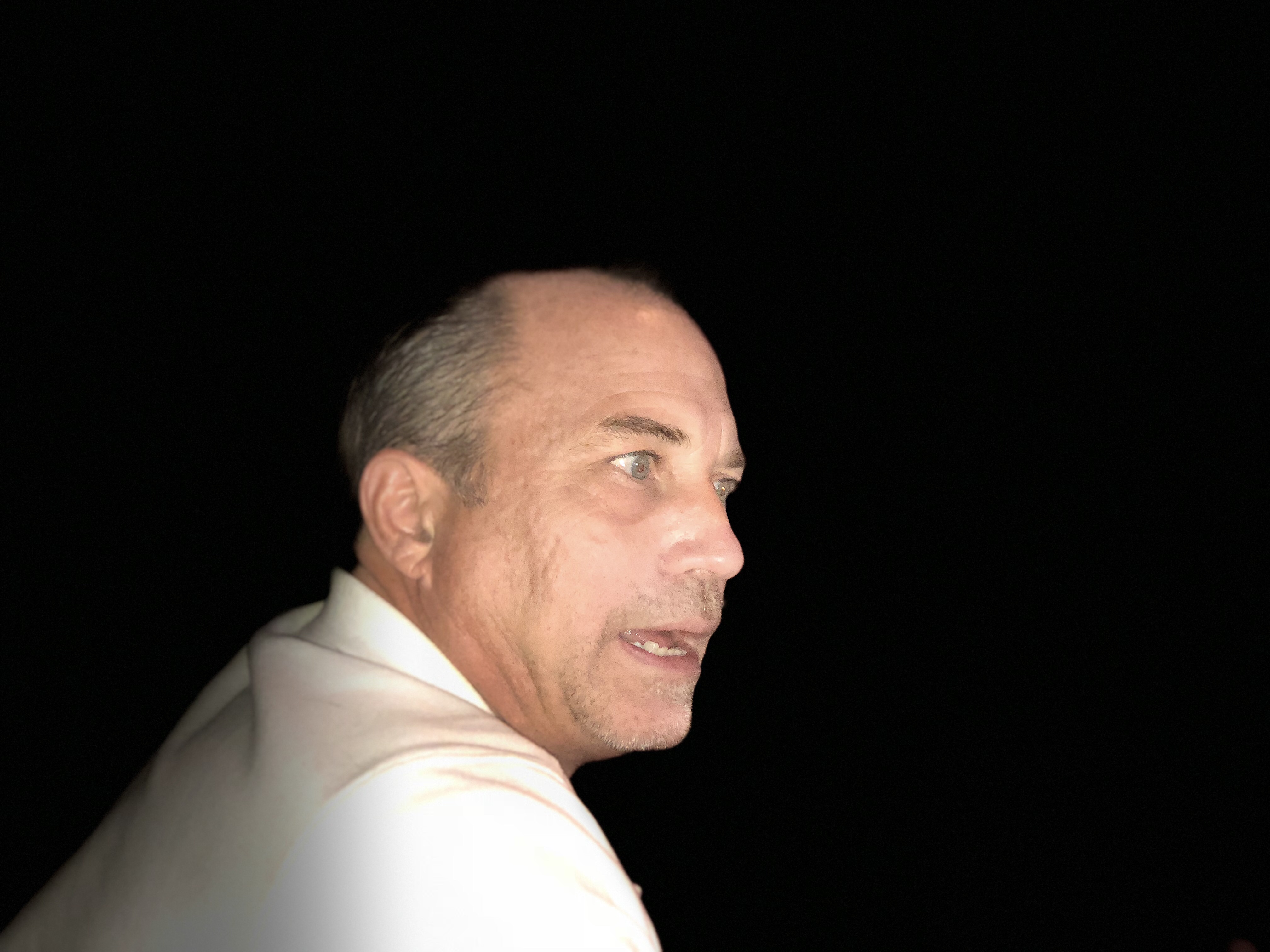 10-27-18 – We speak with Mayor Bill Dennon about people and politics.
11-3-18 – We discuss decades of Search and Rescue with TJ Wallace.

11-10-18 – A rebroadcast of our episode with the legendary Bill Baldini.

11-17-18  – A rebroadcast of our gratitude episode.
11-24-18 – We talk about volunteering on the west coast with Mike Baliey.

12-1-18 – We speak with Marc Hoberman about a career of over 33 years in education.
12-8-18 – We talk about the CERT program and becoming a doctor with Robert Zucker.

12-15-18 – Genny O'Donnell discusses her career in serving the homeless in their time of need.

12-22-18 – We discuss his law enforcement with Chief Todd Bereda.

12-29-18 – Lynne Williams speaks with us about the changing face of career searches in a modern world.
1-5-19 – My tribute to Stan Lee.

1-12-19 – William Watson on the history of Duffy's Cut
1-19-19 – We discuss missing persons with Sergio Cruel and his past career on Fox.
1-26-19 – We talk about politics and life with Carlton Staurt.
2-2-19 – We repeat our second interview wtih TJ Wallace
2-9-19 – We discuss suicide with Jordan Burnham.
2-16-19 – We discuss career and job hunting in this changing world with Lynne Williams.

2-23-19 – We discuss local politics and community with Beth Jacksier.
3-9-19 – We discuss the military and volunteering with Levi Blair.
3-16-19 – Nearing the anniversary we replay the episode on Anna M. who is STILL missing.
3-23-19 – I speak about jobs I've had throughout the years.
3-30-19 – I speak with Jill Turanski about Geoff Partridge.  
4-6-19 – We speak about careers and life with Steve Brielinger