Feel free to email us at unsung@unsung.us. Check us out on Facebook and Twitter @ unsungus!  We want to hear from you and love intelligent suggestions.  Click HERE to listen live! 
Welcome to unsung.  This page is dedicated to support our radio show about people that help in the background of our lives.  We focus on emergency services workers including fire, EMS, police, SAR, and others.
​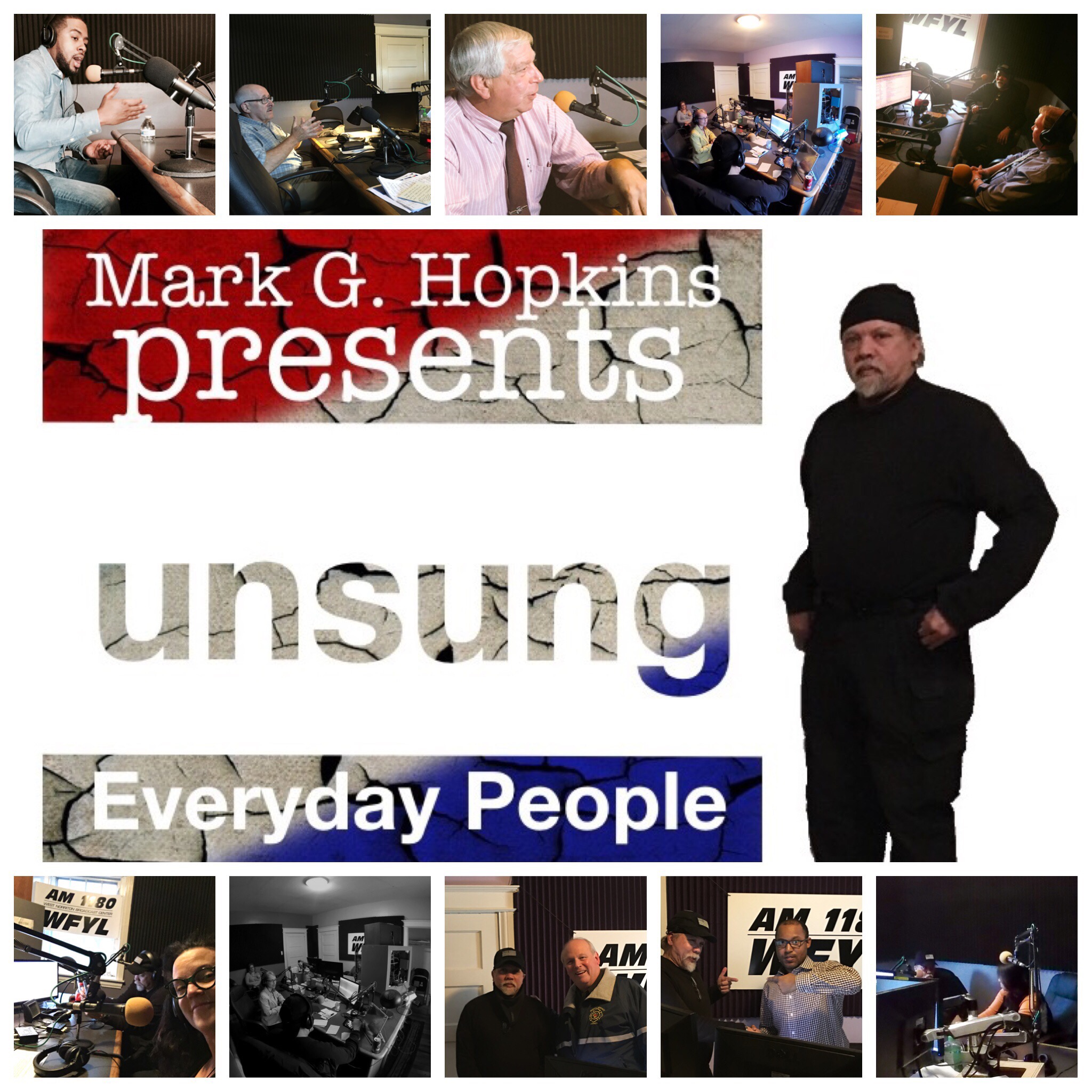 Check us out at Unsung Everyday People on Facebook or on Twitter!
Be sure to listen to us on WFYL on Saturdays @ 01:30P.  Shows will be available on SoundCloud, iTunes, and Tune-In.
Below  is our promo and the two episodes we did on Pet Chat.
First interview about Search & Rescue
Second interview about Search & Rescue
Main Line Todays that mentions us in Best Of 2017 issue.

Episodes
8/27/16 – How the show got started
9/3/16 – Kim Kelly of NASAR, etc.
9/10/16 – Timothy Wallace of SARCNJ
9/17/16 – Steve Cardell, formerly of DCNR
9/24/16 – Albert Divalentino, Jenkintown PD Chief
10/1/16 – Steve Couchara, former SAR
10/8/16 – James Villarreal, Educator
10/15/16 – Timothy Wallace, Asst. Chief of GPSAR
10/22/16 – James Villereal 2, Educator
10/29/16 – Rich Hough, Police Officer / Medic
11/5/16 – Ken Hellendall, Cheltenham EMS and more
11/12/16 – Mark Hopkins, What happens when someone goes missing.
11/19/16 – Marc Leong, The voice that answers when you need help.
11/26/16 – Michelle Monzo, Dealing with stress of the people that help.
12/3/16 – Nancy Marcus Newman, Bridge  Chair speaks about the substance abuse.
12/10/16 – Michelle Monzo, About Michelle and MCES.
12/17/16 – Karl Bimuller, Retired newspaper editor.
12/24/16 – Michael Hendricks, Detective
12/31/16 –  Jack Whelan, District Attorney
1/7/17 – Jason Bui, Educator
1/14/17 – Michael Moonblatt, Fire Marshall
1/21/17 – Kim Kelly, international SAR expert.
1/28/17 – Topher Wurts, Autism expert
2/4/17 – Michelene McCloskey, Chester County animal response team
2/11/17 – Kelly Fernandez, sibling of missing man John Fernandez
2/18/17 – Jeanne Sorg, Mayor of Ambler.
2/25/17 – Wes Fritz of General Insurance.
3/4/17 – Kate Harper, PA State Representative.
3/11/17 – DA Thomas Hogan, of Chester County PA.
3/18/17 – Katie Kohler, Journalist and penguin enthusiast.
3/25/17 – Larry Mendte, Local television personality.
4/1/17 – David Chang, Digital content producer for local television.
4/8/15 – Judge Greg Scott, Youngest sitting Judge in Montgomery County.
4/15/17 – Officer Brian McCarthy, Schuylkill Township PD
4/22/17 – Toni Lee Sharpless – We talk with her mother Donna about Toni.
4/29/17 – Mike Altieri – lifelong civil servant.
5/6/17 – Ernie Covington – banker, developer, coach.
5/13/17 – Thad Toole IV – former co-worked at the Bridge Foundation.
5/20/17 – Jon and I discuss the mental health system.
5/27/17 – Timothy Boyce of the Delco Emergency Operations Center.
6/2/17 – Marie Wenzel talks about her career(s) in social services.
6/9/17 – Dr. Marcie Macolino of Mt. Airy Pediatrics.
6/16/17 – Ashley May discusses organizing a missing persons effort locally.
6/23/17 – Ted McKee,  Former Chief Federal Justice for region 3.
71/117 – Claudio Cerullo, anti bullying champion and school principal.
7/8/17 – Mark G. Hopkins (Me) on volunteerism – from the vault!